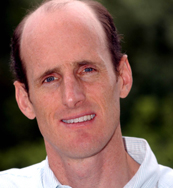 Tim Evans
Senior Director, Health Nutrition and Population Global Practice, Health, Nutrition & Population
Tim Evans is the Senior Director for the Health, Nutrition and Population Global Practice at the World Bank Group. Dr. Evans has been active in the international health arena for more than 20 years.

Before joining the World Bank he was the Dean of the James P. Grant School of Public Health of BRAC University in Bangladesh. Previously he served as Assistant Director General at the World Health Organization, heading the Evidence, Information, Research and Policy Clusters, where he oversaw the production of the annual World Health Report. Dr. Evans has been a leader in advancing global health equity and health systems performance throughout his career, notably through his work with the Rockefeller Foundation and the Harvard School of Public Health and with his contributions to the development of innovative partnerships, including the Global Alliance on Vaccines and Immunization, INDEPTH and Health Metrics networks, the Global Health Workforce Alliance and the World Alliance for Patient Safety.

Dr. Evans earned his DPhil in agricultural economics at Oxford, and pursued medical and postgraduate studies at McMaster and Harvard Universities.
AREAS OF EXPERTISE
Health
Children & Youth
Poverty