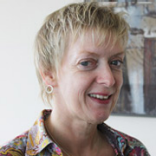 Sabine Hader
Country Operations Adviser for Argentina, Paraguay and Uruguay
Sabine Hader is the Country Operations Adviser for Argentina, Paraguay and Uruguay, based in Buenos Aires. In her position she oversees the World Bank strategy implementation and manages the financial and knowledge services portfolio in those countries.
She joined the World Bank in 1998 in the Poverty Reduction & Economic Management department. Since then she held various positions in the Bank's Operational Policy and Country Services Vice Presidency, and different World Bank country departments in the Africa and Latin America and Caribbean regions.
Prior to joining the World Bank, Sabine Hader, a German national, spent eight years in the German Federal Ministry of Finance working on International and European Economic Affairs. She holds a Masters degree in Public Administration and Finance, from the University of Münster, Germany.