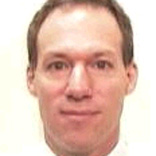 John Litwack
Lead Economist, AFC
John Litwack has been the Lead Economist for Nigeria since September 2010.

Litwack joined the World Bank in 2002, and has been Lead Economist for Kazakhstan and the Chief Economist for Russia.

Before joining the World Bank, Dr. Litwack headed the Russia Desk in the Economics Department of the Organization of Economic Cooperation and Development (OECD) from 1995-2002. 1995-1998 he was an Assistant Professor in the Economics Department at Stanford University.

Dr. Litwack received his Ph.D. in economics from the University of Pennsylvania in 1998. He has published a number of books and articles on economic theory and topics of economic transition. He has also done work on the economies of Ukraine, Belarus, Bulgaria, Serbia and Montenegro.
WORKING PAPER (NUMBERED SERIES)
May 01, 2013