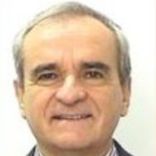 Dr. Alexandre Vieira Abrantes
World Bank Special Envoy to Haiti, Latin America & Caribbean
Dr. Alexandre Abrantes is the World Bank Special Envoy to Haiti. A Portuguese national, Dr. Abrantes was appointed by World Bank President Robert B. Zoellick to lead the Bank's efforts for the recovery and reconstruction of following the January earthquake. He coordinates the Bank's efforts with the Haitian authorities, representatives of the international community, and civil society.

Until this appointment, Dr. Abrantes was the World Bank Portfolio and Operations Program Manager for Brazil, in charge of overseeing US$10 billion in Bank projects. Prior to that he served as the Human Development Team Manager for Western Africa, leading a team of 50 professionals working on education, health and social protection projects in 15 African countries. He was also been Human Development Manager and Lead Public Health Specialist for the Southern Cone (Argentina, Brazil, Chile, Paraguay, Uruguay and Venezuela).

Before joining the Bank in 1992, Dr. Abrantes held positions at the European Union, in the University of Lisbon and at the Portuguese Ministry of Health.

Dr. Abrantes has a degree in medicine from the Faculty of Medicine of Lisbon, a MSc in Community Medicine from the London School of Hygiene and Tropical Medicine and a Doctorate in Public Health from the University of North Carolina at Chapel Hill.