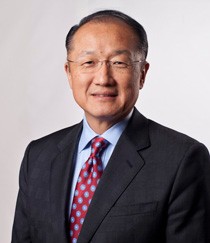 In recent years, historic progress has been made to end extreme poverty around the globe. More than 1 billion people lifted themselves out of poverty in the past 15 years alone. In 2015, for the first time ever, the World Bank Group forecast that the global percentage of people living in extreme poverty fell under 10 percent. This is a remarkable milestone.

Yet the world today faces challenges that are as complex and vexing as at any time in recent memory. Strong economic headwinds have slowed global growth; fragility and conflict have displaced tens of millions of people from their homes; countries and their economies are vulnerable to natural disasters and climate change–related shocks; and a pandemic can spread quickly without warning. We are all affected by these challenges, but the stark truth is that people living in extreme poverty are hit first and hardest.

Our mission at the World Bank Group is defined by two goals—to end extreme poverty by 2030 and to boost prosperity among the poorest 40 percent in low- and middle-income countries. To achieve them, we are focusing on broad-based, inclusive growth, and we remain vigilant against shocks that can reverse hard-won gains in development.

We know that business as usual won't be enough. The World Bank Group is collaborating in new ways with an increasingly diverse array of partners. For example, we partnered with the United Nations and the Islamic Development Bank Group last year to launch an innovative financing facility in support of Syrian refugees and host communities in Jordan and Lebanon. Based on the initial contributions provided by eight nations and the European Commission, the facility will be able to immediately generate up to $800 million in concessional loans for Jordan and Lebanon. This will allow the scaling up of programs to expand vital services, such as health and education, to meet the combined demand from refugees and citizens.

This is one of the many groundbreaking solutions we are implementing to address today's global challenges. The talented and dedicated staff of our main financing institutions—the International Bank for Reconstruction and Development (IBRD), the International Development Association (IDA), the International Finance Corporation (IFC), and the Multilateral Investment Guarantee Agency (MIGA)—work together to mobilize the innovative solutions and investments necessary to support inclusive economic growth.

This year the World Bank Group committed nearly $64.2 billion in loans, grants, equity investments, and guarantees to its members and private businesses. Client demand for IBRD's services continues to be strong, and this year it made commitments totaling $29.7 billion—the highest amount ever outside of a financial crisis. And IDA, the World Bank's fund for the poorest, committed $16.2 billion to support countries most in need to face their toughest challenges.

Working with the private sector will become increasingly important to meet the scale of financing needs for our development goals. IFC and MIGA, our two institutions focused on private sector development, are strengthening their efforts in this regard. IFC delivered a record amount of financing for private sector development—about $18.8 billion, including $7.7 billion mobilized from investment partners. IFC's investments in fragile and conflict-affected areas climbed to nearly $1 billion, an increase of more than 50 percent over the previous year. MIGA issued $4.3 billion in political risk and credit enhancement guarantees underpinning various investments, with 45 percent of its active portfolio in IDA-eligible countries and 10 percent in countries affected by conflict and fragility.

The progress we've made in recent decades shows that we are the first generation in human history that can end extreme poverty. This is our great challenge, and our great opportunity. With the collective determination of the World Bank Group, our member countries, and global partners, I remain optimistic that we can tackle these challenges—one region, one country, and one person at a time—and create a more prosperous and inclusive world for all.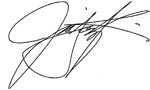 Dr. Jim Yong Kim
President of the World Bank Group
and Chairman of the Board of Executive Directors