Reducing the Costs of Remittances sent to Central America
Promoting Transparency in the Financial Sector
June 24, 2014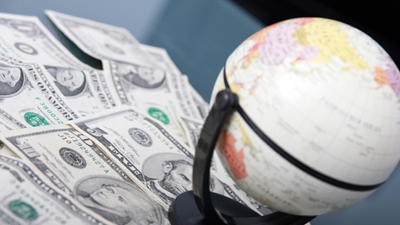 The remittance pricing website www.enviacentroamerica.org has had more than 27,000 unique visits from the public and more than a million hits from social media platforms since its launch in 2012. Users in the United States are able to compare pricing from several different companies for sending remittances to Central America.
Challenge
Remittances sent to Central America are four times the total amount of official development assistance and nearly three times as much as foreign direct investments. In 2010, US$58.1 billion, 13 percent of world remittances, were sent to Latin America. Of these, 21 percent were directed to Central America, including US$3.6 billion to El Salvador (15.7% of GDP) and US$2.7 billion to Honduras (19.3% of GDP).
Reducing the cost of remittances therefore has the potential to improve the livelihood of the recipients. However, remittance prices are often opaque. They are frequently made up of a fee charged for sending a certain amount, a margin taken on the exchange rate, and, at times, a fee charged to the recipient of the funds. These fees may also vary according to whether the recipient receives cash or is credited in an account, the speed of the transfer, and the ability of the sender to provide information about the recipient (e.g., bank account number).
Typical remittances users have difficulties quantifying the price of services from different remittance service providers due to a lack of market transparency. This results in a reduction of market competition and higher remittance prices.
Solution
The remittance pricing database www.enviacentroamerica.org publishes a table comparing several remittance service providers with regard to location, speed of service, and costs that are not factored into the traditional flat fee. These costs include the exchange rate margin and how much of the remittance money the beneficiaries will receive in the recipient country. By supporting the transparency of remittance pricing through publishing these price comparison tables, the website aims to increase competition and reduce costs, with the ultimate goal of putting more money in the hands of local citizens.
Results
The www.enviacentroamerica.org database is related to the Remittance Prices Worldwide (RPW) database (http://remittanceprices.worldbank.org) which is contributing toward a Group of Twenty (G-20) mandate to reduce remittance prices. Send Money Africa, Send Money Asia and Send Money Pacific are similar regional remittance pricing websites.
The cost of sending US$200 to Central America in June 2013 (5.34 percent) is significantly cheaper than the cost of sending to the Latin America and Caribbean region as a whole (7.28 percent on average) and more than 3.5 percentage points lower than the global average cost in the second quarter of 2013 (8.99 percent), according to RPW. With US$12.2 billion in remittances flowing into Central America in 2010, a percentage point decline can result in significant savings.
Bank Group Contribution
The Bank contributed US$250,000 to the project.
Partners
The Bank's partners included the Center for Latin American Monetary Studies (CEMLA) and the Multilateral Investment Fund (MIF), a member of the Inter-American Development Bank (IDB).
Moving Forward
CEMLA is providing ongoing maintenance and support as part of their core mission, and we expect they will continue to do so. Haiti is contemplating replicating the www.enviacentroamerica.org website for a Haitian national remittances database.
Beneficiaries
Remittance senders and recipients are direct beneficiaries. Senders benefit in the short term by being able to find low-cost options for sending money to Central America, and in the long term by the reduction in prices spurred by increased transparency and competition. Remittance recipients benefit by receiving more money from senders. The recipients are largely either poor or vulnerable to poverty, and they usually spend the remittances they receive on essentials like food and housing. As a result the remittances database contributes to the World Bank Group's twin goals of eliminating poverty and increasing shared prosperity.