Slowing the Spread of HIV in Afghanistan:
Promoting behavior change among vulnerable groups and strengthening national capacity to respond to the epidemic
September 24, 2013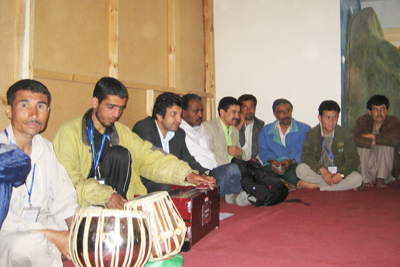 With IDA assistance, Afghanistan was successful in containing HIV prevalence well below 0.1 percent in the general population and below five percent in two key populations at highest risk - people who inject drugs and sex workers. In addition, Afghanistan was able to improve preventive service effectiveness – reflected by an increase in use of clean equipment among injecting drug users (IDU) and generate epidemiological data to assist the country's response.
3479
Non-imprisoned injecting drug users have been supported.
Challenge
In 2007, an assessment of HIV transmission in Afghanistan revealed a disturbing picture. The levels of high risk behavior in key populations indicated there was fertile ground for an explosive HIV epidemic within these groups, as in other countries of the region. Little national capacity or resources were present to mitigate this risk, as the country grappled with the consequences of decades of war and instability. Alarmingly, a survey in 2007 had shown a sudden emergence of HIV infection in IDU, and structural amplifiers were identified that potentially heightened the risk for transmission to accelerate in other population groups. A paper published in the Lancet (Saifur-Rehman, 2007) by representatives of the Government of Islamic Republic of Afghanistan and the World Bank highlighted international concern that, without swift action, an HIV epidemic in IDU would be precipitated, with risk of significant spread to the general population.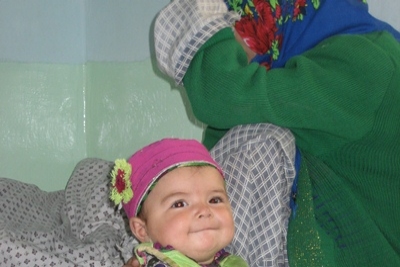 Solution
The design of the Bank support took into account Afghanistan's fragile security situation and capacity constraints while also being responsive to the Interim National Development Strategy 2006 that aimed to maintain HIV prevalence below 0.5 percent in the general population and below five percent among vulnerable groups at high risk. The project mitigated capacity constraints by implementing activities through experienced national and international Non-Government Organizations (NGOs) contracted by the government, a successful mechanism that had been established under the series of Bank supported health projects. The project focused on generating epidemiological data in order to build the evidence base for planning interventions and to assist in monitoring project activities. The project also invested in advocacy efforts to increase political acceptance of needle and syringe services and opioid substitution therapy for IDU.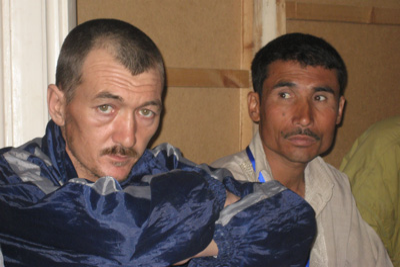 Results
The Afghanistan HIV/AIDS Prevention Project (AHAPP), implemented by the Ministry of Public Health, sought to slow the spread of HIV and build national capacity to respond to the epidemic focusing on key populations at high risk of infection and generating epidemiological evidence. The AHAPP supported improvements in several key outcomes:
- Access to HIV prevention services for IDU reached 90.2 percent in 2012 (IBBS 2012), up from 62.4 percent in 2009 (IBBS 2009). By the closure of the project, 3,479 non-imprisoned IDU had been reached.
- IBBS was expanded to six sites in 2012 up from four sites in 2009. This achievement helped provide rigorous national surveillance data across a broad geographic scope and included men who have sex with men (MSM) for the first time in Afghanistan.
- The number of urban centers that had completed high risk mapping doubled from a baseline of three to an end line of six, exceeding the target by 50 percent.
Partners
There is a strong partnership among development partners in Afghanistan's health sector, namely the European Union (EU), the U.S. Agency for International Development (USAID) and the World Bank. Partners agreed that the Bank was well placed to respond to the government's request for assistance with HIV prevention given its previous experience in assisting other countries in the region deal with HIV systematically. The Bank's US$10 million IDA grant for AHAPP, implemented by the Ministry of Public Health, was complemented by approximately US$8.4 million for HIV prevention related activities from the Global Fund to Fight AIDS, Tuberculosis and Malaria channeled through two principle recipients, the Ministry of Public Health and Deutsche Gesellschaft für Internationale Zusammenarbeit (GIZ), the German Society for International Cooperation. One of the cornerstones of the project was the partnering with NGOs as implementers and service providers through contracting.

Moving Forward
The next phase of IDA support for the health sector in Afghanistan is the US$100 million System Enhancement for Health Action in Transition (SEHAT), approved in February, 2013. SEHAT will receive US$350 million cofinancing from the Afghanistan Reconstruction Trust Fund (ARTF). SEHAT sets out the health priorities for the country – especially Maternal and Child Health, and expanding secure provision of a basic package of health services. Several elements built under AHAPP will be continued under SEHAT, namely using the successful modality of contracting NGOs for service delivery – especially the provision of services for marginalized populations such as prisoners and HIV prevention services for target population sub-groups who are at an elevated risk for HIV-infection.