South Asia Research
South Asia's economy is regaining momentum, but the recovery could falter in the absence of a stronger investment climate. Read More »
RECENTLY PUBLISHED
POLICY RESEARCH WORKING PAPER

This paper proposes diagnostics to assess the accuracy of survey-to-survey imputation methods and applies them to examine why imputing from the Household Income and Expenditure Survey into the Labor Force Survey ...

WORKING PAPER

Fiscal Year 2013 was the second year of the four-year FY2012-2015 Business Plan for the Multi-Donor Trust Fund (MDTF), which now exceeds US$24 million. ASTAE continues to use this endowment to fund World Bank...

POLICY RESEARCH WORKING PAPER

Private sugar processors in Andhra Pradesh, India use an unusual form of vertical coordination. They issue 'permits' to selected cane growers a few weeks before harvest. These permits specify the amount of cane...

BOARD SUMMARY

PUBLICATION

Pakistan's urban air pollution is among the most severe in the world and it engenders significant damages to human health and the economy. Air pollution, inadequate water supply, sanitation, and hygiene are the...
Experts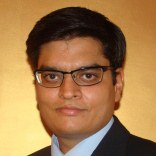 Lead Energy Specialist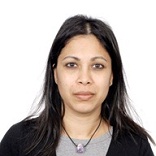 Senior Economist, Social Protection Sector, South Asia Human Development Unit