FEATURE STORY
World Bank Group Steps up to Help Transform Lebanon's Power Sector
June 12, 2014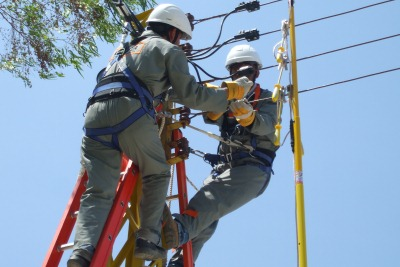 STORY HIGHLIGHTS
Reforming the power sector in Lebanon is a priority as non-technical losses cost the state-owned electricity company an estimated $300 to $400 million annually.
The Lebanese government has endorsed an action plan to reform the power sector and commissioned Butec Utility Services (BUS) to upgrade the power grids in North Lebanon.
MIGA, part of the World Bank Group, is helping bring down the risk profile of BUS investment, issuing guarantees of $35.5 million.
This feature was originally published on MIGA's Website.
Lebanon's power sector suffers from chronic supply shortages in the face of growing demand and poor infrastructure. Load-shedding in Beirut alone averages six hours a day and non-technical losses cost the state-owned company, Electricité du Liban (EDL), an estimated $300 to $400 million annually. Reforming the sector is a top priority, and in 2010 the Lebanese government endorsed an action plan that included upgrading transmission and distribution networks and installing advanced metering infrastructure. The World Bank has contributed to the framework through grant funding for feasibility studies and technical assistance. This work is complemented by investments from the International Finance Corporation and, more recently, MIGA guarantees.
Four years since the action plan was launched, considerable progress has been made in the rehabilitation of transmission and distribution networks, billing, and collection. A key element of this success was the government's decision to transfer these services to the private sector. Among the companies carrying out this important work is Butec Utility Services (BUS), which was awarded a contract to design, upgrade, maintain, and operate the electricity distribution network in North Lebanon.
BUS, which is majority-owned by Butec International Cyprus and its affiliates, is working along with several partners experienced in power distribution. Given the fragile environment in Lebanon, the company approached MIGA to help bring down the risk profile of its investment. In December 2013, MIGA issued guarantees of $35.5 million to Butec International and El Sewedy Electrometer Group of Egypt to cover equity and future earnings related to the contract with EDL. MIGA's cover is against the risks of war and civil disturbance as well as breach of contract.
"We're grateful for MIGA's commitment to our investment," says Mr. Ziad Younes, BUS chairman and Butec General Manager. "For too long, electricity consumers in Lebanon have faced unreliable service with frequent and long power outages. We're pleased to report that we've made significant strides in our work to improve service and reliability."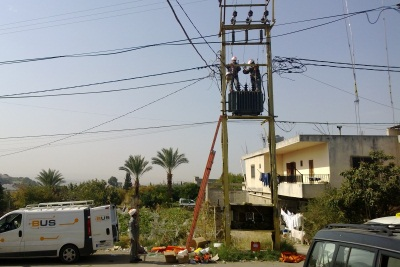 The ultimate impact that this reform program can have on Lebanon is nothing short of transformational in addressing the country's significant challenges in the power sector.

Ferid Belhaj
World Bank Director for the Middle East
Achievements to date include same-day repairs achieved at a level of 97 percent, more than 6,500 construction work orders executed to extend the grid and connect customers, 4,000 cases of non-technical losses detected, enhanced collection activity resulting in transfers of almost $300 million to EDL, an initial investment plan of $90 million recoverable after only two years, and a smart metering pilot project in place.
In addition, the company currently employs over 800 people at a time of high unemployment in the country and has opened a facility that includes a 24/7 call center, warehouse, smart meter laboratory, and an employee training center.
"This is our first guarantee supporting an investment in Lebanon and it's coming at a very important time," says Edith P. Quintrell, MIGA's Director of Operations. "Electricity supply shortages and distribution bottlenecks are leading constraints for corporate investment and greatly affect the quality of life for Lebanese citizens. We are pleased contribute to a broader World Bank Group effort that supports the government's program to reform the sector."
"The ultimate impact that this reform program can have on Lebanon is nothing short of transformational in addressing the country's significant challenges in the power sector," says Ferid Belhaj, World Bank Director for the Middle East. "EDL losses are the third largest public expenditure item and account for more than 50 percent of the government's fiscal deficit."