FEATURE STORY
Beyond Conflict: Iraq's Energy Sector Targets Jobs and Prosperity
May 6, 2014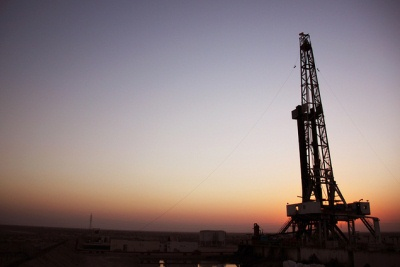 STORY HIGHLIGHTS
The recovery of the Iraqi energy sector has made significant progress despite ongoing fragility
Iraq depends on oil and gas for 98% of its exports and 96% of its official revenue
With a new World Bank supported energy strategy, Iraq is now looking beyond short term gains in oil and gas exports, to medium term diversification of the economy
The World Bank helps Iraq turn a resource 'curse' into a blessing
The recent spike in violence around the elections in Iraq is a stark reminder of the country's ongoing fragility. A series of attacks in the last week have resulted in almost one hundred deaths. These staggering numbers give a sense of the immense burden of insecurity that Iraqis continue to shoulder, and it can be hard to imagine how development can contribute to improving their lives.
However, in recognition of the relationship between development and stability, the World Bank remains committed to supporting Iraq in laying the foundations for sustainable and inclusive growth. This story is about the Bank's assistance in extracting maximum value from Iraq's most important source of revenue, the oil industry, and turning it into an engine of development.
Through last year's adoption of an "Integrated National Energy Strategy", Iraq's government has undertaken an ambitious plan to transform the energy sector, with plans to put more than US$600 billion into it over the next 16 years.
And it's not just about pumping oil.
"The national energy strategy goes beyond Iraq's short term focus of maximizing oil export and revenues," said Thamir Ghadban, head of the Iraqi Prime Minister's Advisory Commission. "Oil production is up and the lights are coming back on."

Oil production is up and the lights are coming back on.

Iraq's economic prospects are still highly dependent on its energy sector, which creates 98 percent of total exports and 96 percent of budget revenues. The country is hoping to diversify—and create almost 10 million new jobs by 2030—by developing its gas sector, power sector, and related value-added industries.
A decade ago, following the war in Iraq, its energy sector was in crisis. Even by 2009, oil production in Iraq remained below pre-war levels, and the economic costs of persistent power cuts and the significant volumes of gas flares burning off on a daily basis, amounted to about US$40 billion annually.
Turning around damage and underinvestment was always going to take time but the results of efforts by the Iraqi government and its development partners are starting to be seen. For the first time since the war, in the fall of 2013, the Iraqi capital of Baghdad received 24 hours of power a day.
Developed with support from the World Bank–managed Iraq Trust Fund, its new, national energy strategy is the result of closely coordinated efforts between key Iraqi ministries: oil, electricity, finance, planning, water, environment, and industry and minerals. This across the boards approach means that even though the strategy itself was finished only last year, implementation is now underway.
"Our program has become much more comprehensive and strategic since the national energy strategy was developed," said Charles Cormier, Energy Sector Manager for the Middle East and North Africa. "Gas sector reform, electricity loss reduction, distribution sector reform, renewable energy and energy efficiency, have all become topics for discussion."
The World Bank has provided funding for an international consultant to support the Government of Iraq in the development of its national energy strategy. A team of World Bank specialists monitored the development of the strategy, provided critical advice and comments at points during its development, and worked closely with the Iraqi Prime Minister's Advisory Commission to ensure a strong consultative process, with input from stakeholder ministries, the Iraqi parliament, civil society, and academia.
"One of the most heartening results of this work has been a discernible shift in the focus of the Iraqi government," said Junaid Kamal Ahmad, MENA's Director for Sustainable Development. "Energy sector priorities now go beyond the short term imperative of increasing oil revenues."
Infrastructure supporting oil production is being strengthened and expanded, with money set aside to reduce gas flaring—gas burnt off as a by-product of oil. \ The aim is to use that gas to replace heavy fuel oil and diesel for generating power, and to also make it available to industries downstream, such as for petrochemical development.. Agreements are being struck with private companies to invest in energy-related industries, which could hold the key to jobs and growth in the Iraqi economy.
Eventually, Iraq will have to reduce its heavy reliance on its energy sector. Ahmad said the strategy was designed so that by 2020, economic activity in the non-oil and gas sectors of the Iraqi economy would surpass growth in the oil and gas sector.