FEATURE STORY
New challenges await in Afghanistan
February 10, 2014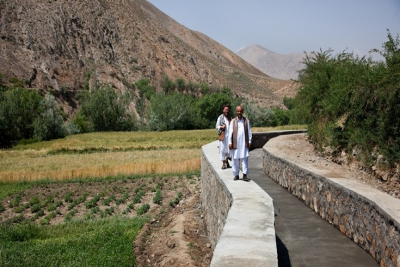 STORY HIGHLIGHTS
Norway has channeled more than NOK 2 billion through the Afghanistan Reconstruction Trust Fund (ARTF) since 2002, joining 32 other donors which in total have provided over USD7 billion to reconstruction efforts through the fund.
Last year the ARTF provided USD670 million to public wages and public sector projects in health, education, agriculture, small-scale infrastructure and local governance.
February 10, 2014, Oslo, Norway - Ditte Fallesen (Senior Operations Officer) and Claudia Nassif (Senior Country Economist) presented progress made under the Afghanistan Reconstruction Trust Fund (ARTF), established in 2002 to provide a coordinated financing mechanism for the Government of Afghanistan's budget and priority national investment projects. Today, the ARTF remains the vehicle of choice for pooled funding, with low transaction costs, excellent transparency and high accountability, and provides a well-functioning arena for policy debate and consensus creation, as formulated in the External Evaluation 2012 "ARTF at a Cross-Roads" (PDF). It is the largest single source of on-budget financing for Afghanistan's development and is delivering important results within key sectors including education, health, agriculture, rural development, infrastructure, and governance. The ARTF is supported by 33 donors including Norway, and is administered by the World Bank.