FEATURE STORY
Transparency and open budget, the true stakes in Morocco's governance reform
April 9, 2013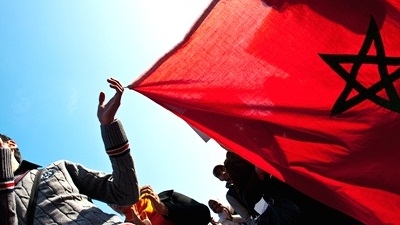 STORY HIGHLIGHTS
Citizens need access to information to hold governments accountable for how public funds are managed and policies implemented.
With publication of 'citizen's budget,' Morocco has begun responding to citizen demands for a more transparent and accountable government.
World Bank both supports and lives by access to information, making its own data publicly available.
Opening up the national budget to public scrutiny is one step in the long and bumpy road to making information widely available and accessible.
Why should this matter to the average person? It is about making governments more accountable, and changing the relationship with their citizens. The average person needs a way of monitoring budgets and spending, so that together citizens can both provide feedback and ensure that public funds are spent in the right way. The aim is not only to empower citizens but also to improve governance. The main question here is: How can a more transparent system promote development and increase the efficiency of the government's delivery of services?
Over the past decades, there has been a steady call from Moroccan citizens for better governance and transparency. Opening up the state budget is one of the pillars of the current governance reform program. The new constitution adopted in 2011 enshrines basic principles of openness, transparency and accountability. For the first time in Morocco's history, a 'Citizen's Budget' was published last year that presented a simplified version of the national budget, an initiative hailed by Moroccan civil society and noted by the Open Budget Index, which classified Morocco as the second most transparent country in the Middle East and North Africa region in terms of budget transparency.
Transparency is at the heart of Moroccan civil society's advocacy. Civil Society organizations are playing a leading role in relaying popular demands for better governance and transparency to decision-makers. The University of Mundiapolis, as part of this endeavor, organized a conference on 'Open Spending' in Casablanca earlier this year. The event gathered government and civil society representatives as well as development partners to take stock of recent transparency initiatives, such as the citizen's budget and a civil society-led open budget platform. The conference also aimed at building a community of likeminded stakeholders who would promote further fiscal transparency and determine what it would take to implement all of the new constitution's principles.

In Morocco, the bet is for the new constitution to be a boost to the Open Budget effort as it explicitly adopts the principle of participative democracy and the right of access to information. While the first Moroccan online open spending platform, www.floussna.ma, was well received by the authorities, we should hope for a wider adoption and have an official platform with more granular and detailed data.

Tarik Nesh-Nash
Professor at the University of Mundiapolis, Casablanca
The basic principles of increased transparency and accountability contained in the new Moroccan constitution now need to be translated into specific policies and laws. These include the adoption of a new budget law introducing performance budgeting and fiscal transparency, a law on access to information and a policy on public consultations. They would contribute to the shaping of a sound governance model, be it at the national or local level, at a time when Morocco is also attempting to decentralize.
Fabian Seiderer, a World Bank public sector management specialist, delivered a presentation at the conference in which he outlined the reforms the Bank has supported throughout the region to promote more transparent and accountable governance systems.
"Fiscal transparency is critical to improve state and private sector economic and financial decisions, and to reinforce accountability on the allocation and use of scarce public resource through engaged and informed citizens, "he said.
State of the art applications for open finance
As the World Bank supports governments that want to become more transparent, it is also practicing what it preaches by applying the same principle to its own work. Since the adoption of the internal policy on Access to Information in 2010, the World Bank has gradually opened up its archives and data to the public at large. Also part of this internal process, the Open Finance program aims to make financial information about the Bank's work more accessible, primarily through a data platform and suite of mobile applications. The available data covers the range of Bank investments, the assets it manages on behalf of global funds, and makes financial statements accessible in interactive and dynamic formats.
Samuel Lee, a World Bank open data specialist shared the Bank's experience with its Open Finance program at the conference. "This program aims to utilize all available tools to break down information asymmetry, as a way of delivering better results in our own development efforts," he said.
"It is exciting to see the latest developments in Morocco," Lee added, "not only in light of growing civil society demand for more transparency, but also in how the newly released information on government spending is being used, and the ongoing legislative work to make more of it available."
Another application that has been launched by the World Bank that facilitates access to budgetary data is the new tool called 'Boost.' This new application, developed by the World Bank Institute, helps governments create a platform that enables public access to budgetary data in a simple and compelling way. Tunisia is currently developing a similar tool as part of its open budget platform to be launched in the next few months.
These practical yet innovative applications empower citizens by giving them access to budgetary data. This allows citizens to acquire a fuller understanding of how public funds are used, and a way of measuring government effectiveness in handling policy priorities. Governance reforms in Morocco are well under way and the foundations are being laid for a transparent and accountable system.