Country Office Contacts
Tunis, +216 71 96 71 97
Building Le Boulevard, 3rd floor, Cité les Pins, Les Berges du Lac II, 1053 Tunis
sayari@worldbank.org
Washington DC
Tunisia Research
This report emphasizes the need to increase higher education funding to meet demands for better education opportunities in the region. Read More »
RECENTLY PUBLISHED
BOARD SUMMARY

WORKING PAPER

The Country Opinion Survey for FY2012 in Tunisia assists the World Bank Group (WBG) in gaining a better understanding of how stakeholders in Tunisia perceive the WBG. It provides the WBG with systematic feedback...

POLICY RESEARCH WORKING PAPER

This paper examines the relationship between regulation and the business interests of President Ben Ali and his family, using firm-level data from Tunisia for 1994-2010. Data on investment regulations are merged ...

INVESTMENT CLIMATE ASSESSMENT (ICA)

Located in the heart of the North African coastline, adjacent to vital shipping channels connecting Europe and Asia, Tunisia has long been a regional economic influence in the Middle East and North Africa. ...

POLICY RESEARCH WORKING PAPER

This paper uses mirror statistics and research in the field to estimate the magnitude of Tunisia's informal trade with Libya and Algeria. The aim is to assess the scale of this trade and to evaluate the amount...
Doing Business
This report assesses regulations affecting domestic firms in 183 economies and ranks the economies in 10 areas of business regulation. Read More »
Experts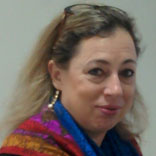 Country Manager, Tunisia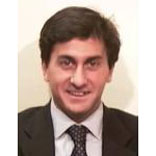 Lead Economist, Tunisia
Blogs
Jaafar Sadok Friaa
Jul 24, 2014
Christine Petré
Jul 22, 2014
Mehrunisa Qayyum
Jul 17, 2014