Country Office Contacts
JUBA
Albino Okeny Olak
+211-959-002-666
+211-959-002-667
+211-959-002-668
WASHINGTON
Preeti Arora
Country Program Coordinator
+1-202-458-4097
South Sudan Research
RECENTLY PUBLISHED
WORKING PAPER

The Country Opinion Survey for FY2013 in South Sudan assists the World Bank Group (WBG) in gaining a better understanding of how stakeholders in South Sudan perceive the WBG. It provides the WBG with systematic ...

WORKING PAPER

This economy profile presents the Doing Business indicators for South Sudan. In a series of annual reports, Doing Business assesses regulations affecting domestic firms in 189 economies and ranks the economies in ...

INTEGRATIVE FIDUCIARY ASSESSMENT

The purpose of this Country Integrated Fiduciary Assessment (CIFA) is: (i) to assess the quality of public finance management and procurement systems in South Sudan; and (ii) to then determine the extent of...

OTHER ENVIRONMENTAL STUDY

The aim of the rapid assessment is to support the transition from emergency post conflict recovery to a development approach. The completion of the water, sanitation, and hygiene, or WASH strategic framework in...

BRIEF

After the breakdown of the Juba peace process in 2008, the conflict spread to the Central African Republic (CAR), the Democratic Republic of Congo (DRC), and Southern Sudan, with grave humanitarian consequences....
Experts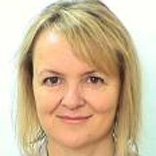 Country Director for Somalia, Sudan and South Sudan

Sector Leader
Blogs
Massimiliano Calì
Mar 26, 2014