Lesotho Research
RECENTLY PUBLISHED
WORKING PAPER

This economy profile presents the Doing Business indicators for Lesotho. In a series of annual reports, Doing Business assesses regulations affecting domestic firms in 189 economies and ranks the economies in 10...

WORKING PAPER

This regional profile presents the Doing Business indicators for economies in Southern African Development Community (SADC). It also shows the regional average, the best performance globally for each indicator ...

SOCIAL ANALYSIS

The objective of this study is to help the government to decide what role safety net and transfer programs should play in the coming 5 to 10 years. It seeks to answer following three questions: (i) can increased ...

POLICY RESEARCH WORKING PAPER

Using newly collected survey data on direct supplier-multinational linkages in Chile, Ghana, Kenya, Lesotho, Mozambique, Swaziland, and Vietnam, this paper first evaluates whether foreign investors differ from ...

BRIEF

The 14 indicators describe a country's macro-fiscal environment to identify constraints or opportunities for health systems financing. For each indicator two aspects are important: level and trend. A country with...
Experts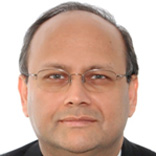 Country Director South Africa, Botswana, Namibia, Lesotho and Swaziland

Lead Economist for South Africa, Botswana, Lesotho, Namibia, and Swaziland