Country Office Contacts
Main Office Contact:
+233-30-221-4100

Kennedy Fosu
Communications Officer
+233-30-221-4142
In Washington:
Sergiy V. Kulyk
Country Program Coordinator
+1-202-458-4068
Ghana Research
RECENTLY PUBLISHED
POLICY RESEARCH WORKING PAPER

This paper addresses the role of market remoteness in explaining maize price volatility in Burkina Faso. A model of price formation is introduced to demonstrate formally that transport costs between urban and ...

RESETTLEMENT PLAN

The development objective of the Secondary Education Improvement Project for Ghana is to increase access to upper secondary education in underserved school districts and improve quality in low-performing senior...

IMPLEMENTATION STATUS AND RESULTS REPORT

INTEGRATED SAFEGUARDS DATA SHEET

PROJECT APPRAISAL DOCUMENT

The objective of the Ghana forest Investment Program Enhancing Natural Forest and Agroforest Landscapes Project is to improve forest and tree management practices by cocoa farmers, CREMA communities and forest ...
Experts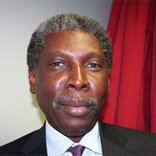 Country Director for Ghana, Liberia, Sierra Leone, and Guinea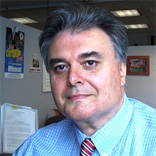 Country Program Coordinator for Ghana, Liberia, and Sierra Leone
Blogs
Anna Lerner
Jan 31, 2015
(1) Comment
Ravi Kumar
Dec 29, 2014
(6) Comments
Michael Boampong
Dec 18, 2014