Country Office Contacts
Main Office Contact:
+233-30-221-4100

Kennedy Fosu
Communications Officer
+233-30-221-4142
In Washington:
Sergiy V. Kulyk
Country Program Coordinator
+1-202-458-4068
Ghana Research
A REDD+ partnership offers monetary incentives that could complement Ghana's efforts to conserve what remains of its forest estate and further expand forests. Read More »
RECENTLY PUBLISHED
PUBLICATION

Ghana has a youthful population of 24 million and has shown impressive gains in economic growth and in poverty reduction over the last two decades. The necessary sustained growth requires three critical steps: ...

PUBLICATION

This report summarizes the key themes and findings from three in-depth case studies of EET programs in Ghana, Kenya, and Mozambique. Each case study produced rich information on the programs' context, the ...

POLICY RESEARCH WORKING PAPER

PUBLICATION

Improving access to productive employment is a key policy challenge, especially in low-income countries (LICs), where the only asset in abundance is labor. Building on ongoing research on earnings mobility, this...

PUBLICATION

The six case studies in this book were prepared as background studies for a synthesis report on land administration and reform in Sub-Saharan Africa (SSA). Collectively they cover two main areas of land...
Experts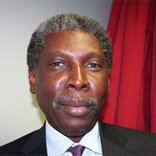 Country Director for Ghana, Liberia, Sierra Leone, and Guinea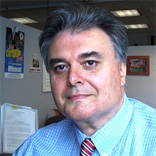 Country Program Coordinator for Ghana, Liberia, and Sierra Leone
Blogs
Patricio V. Marquez
Jul 22, 2014
(13) Comments
Paul Brenton
Jun 11, 2014
(1) Comment