Country Office Contacts
Main Office Contact
+242-22-81-3330

Clementine Maoungou
Communications assistant
+242-22-81-4638
In Washington:
Yisgedu Amde
Country Program Coordinator
+1-202-473-2203
Republic of the Congo Research
RECENTLY PUBLISHED
PUBLIC EXPENDITURE REVIEW

The development of a wealthier, literate, and healthy society is a fundamental goal of Congo's national development plan (NDP) 2012-16 and poverty reduction strategy paper (PRSP) 2012-16. Appropriate funding...

WORKING PAPER

This economy profile presents the Doing Business indicators for Congo, Republic of. In a series of annual reports, Doing Business assesses regulations affecting domestic firms in 189 economies and ranks the ...

WORKING PAPER

This regional profile presents the Doing Business indicators for economies in Economic Community of Central African States (ECCAS). It also shows the regional average, the best performance globally for each...

PUBLICATION

The Congo Basin represents 70 percent of the African continent's forest cover and constitutes a large portion of Africa's biodiversity. The objective of the two-year exercise was to analyze and get a better grasp...

BRIEF

The 14 indicators describe a country's macro-fiscal environment to identify constraints or opportunities for health systems financing. For each indicator two aspects are important: level and trend. A country with...
Experts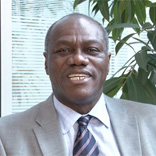 Country Director for the DRC and the Republic of the Congo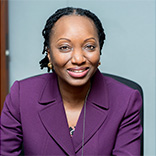 Country Manager, Republic of the Congo