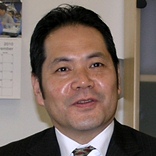 Takuya Kamata
Country Manager for Uzbekistan, Europe and Central Asia
Takuya Kamata is the World Bank Country Manager for the Republic of Uzbekistan, based in Tashkent.

His priorities in this position are to partner with and support Uzbekistan in moving towards a more diversified economy and to help enhance regional coordination on natural resource management.

The World Bank's current program in Uzbekistan is focused on helping Uzbekistan improve access to health care; further develop basic education; rehabilitate irrigation infrastructure and support private farmers; bring safe potable water to rural and urban areas; restore and develop municipal services; and invest in issues related to public goods, energy and climate change.

A Japanese national, Takuya joined the World Bank in 1990 as a Young Professional. Since then he has held several positions within the Bank including those in Africa, East Asia and Pacific regions.

An expert in infrastructure, Takuya led policy dialogue, country sector strategy formulation, country sector coordination, quality assurance, peer review, lending and economic sector works in the water supply, urban, and environment sectors.

Before joining the World Bank, he worked for McKinsey and Company and the Bank of Tokyo. He is a graduate of the Graduate School of Business of the University of Chicago, USA, and the Waseda University, Japan.

Takuya has published "Managing Urban Expansion in Mongolia – Best Practices in Scenario-based Planning", the World Bank, April 2010; and monthly essays for ""The Weekly Toyo-Keizai. Toyo-Keizai, Japan, since 2007.