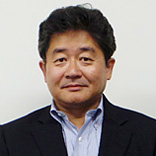 Yasusuke Tsukagoshi
Special Representative, Japan, External and Corporate Relations
Yasusuke Tsukagoshi became Special Representative, Japan on August 1, 2013. Special Representative leads the institutional relationship with the Japanese Government, partners, and stakeholders and oversees the World Bank Tokyo office and has responsibility for coordinating and managing outreach and communications programs in Japan.

Mr. Tsukagoshi, a Japanese national, has had a long career in Japan's Ministry of Finance (MoF). Most recently, he served as Director General of Tokyo Customs following senior positions in the Ministry's Customs and Tariff Bureau.

Prior to the Customs' positions, Mr. Tsukagoshi had 17 years experience in international finance and development. From 2008 to 2011 Mr. Tsukagoshi was Executive Director at the Inter-American Development Bank, representing Croatia, Japan, Korea, Portugal, Slovenia, and the United Kingdom; and from 1988 to 1991 he served as Executive Director at the African Development Bank, representing Argentina, Austria, Brazil, Japan, and Saudi Arabia. He also worked on Japan-US finance and trade relations as Chief Representative of the Japan Center for International Finance in Washington, DC from 1994 to 1998. In addition, he represented the Government of Japan at a number of meetings of IMF (FSAP), OECD (Committee on Financial Markets), Financial Stability Forum, WTO (trade negotiations on financial services), and APEC (co-chairperson of WG on Electronic Financial Transactions System).