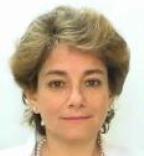 Louise Cord
Sector Manager, Poverty Reduction and Gender, Latin America & Caribbean
Louise Cord is Sector Manager of the Poverty Reduction and Gender Group in the Latin America and Caribbean Region at the World Bank, a position she has held since September 2009. She previously was sector manager of the Poverty Reduction Group in the Poverty Reduction and Economic Management (PREM) Network, which focuses on analyzing global and national development challenges using a poverty and distributional lens.

Prior to being sector manager, she led a multi-donor program examining operational policies associated with pro-poor growth, as well as reports on the Bank's poverty reduction strategy. Before coming to PREM, she worked for seven years in the Bank's rural development group in the Latin American and the Caribbean region on rural poverty, agricultural trade and price policy, and rural finance.

Cord has published several articles and reports on poverty and agricultural policy in Mexico, Eastern Europe and Central Asia and more recently on pro-poor growth and political economy. She holds a Ph.D. in Development and Economic Policy from the Fletcher School of Law and Diplomacy at Tufts University.