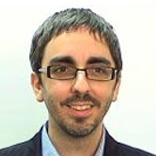 German Freire
Social Development Specialist for the Andean Region, Latin America & Caribbean
Germán Freire is a World Bank social development specialist for the Andean region. His areas of expertise include human ecology, medical anthropology and social development, with an emphasis on vulnerable populations, indigenous peoples and those of African descent.

Before joining the World Bank, he served as coordinator of the research unit of the Indigenous Health Directorate of Venezuela, where he helped to adapt the national health system to the needs and perspectives of the indigenous population. Prior to that position, he was a lecturer in anthropology and environmental issues at Goldsmiths, the University of London. He was also a British Academy Visiting Scholar and an anthropology tutor at the University of Oxford (England).

Since joining the World Bank in 2012, he has focused on social development, applied research and safeguards in several countries of the region and the region as a whole.

Freire earned a master's degree and a PhD in anthropology from the University of Oxford and has published several books and journal articles on medical anthropology, human ecology, ethnography of the Orinoco, rural studies and indigenous development.



AREAS OF EXPERTISE
Social Development
Inequality and Shared Prosperity
Indigenous Peoples
Sustainable Development