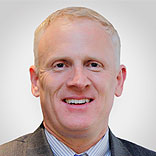 Alex Kremer
Country Manager for the Kyrgyz Republic, Europe and Central Asia
Alex Kremer has served as Country Manager for the Kyrgyz Republic since September 2010. He is based in Bishkek.

Alex's priority is to support the Kyrgyz Government's efforts to improve governance and fight corruption, to maintain efficient and stable public finances, and to strengthen social stability.

Alex joined the World Bank in 2005. Before coming to Bishkek, he worked in the Middle East and North Africa region of the World Bank as a Senior Sector Economist. During that time he published several works of research on agriculture, the impact of the 2006 war in Lebanon, energy efficiency and lagging regions. He was the lead author of the publication "Poor places, thriving people: how the Middle East and North Africa can overcome spatial disparities" (2010).

Before joining the Bank, Alex worked for the UK Department for International Development in India as National Program Manager. He has also served as an EU official, most recently as Economic and Political Counsellor in Harare, Zimbabwe.

Alex Kremer holds degrees in economics from Cambridge and London Universities, a Ph.D. from London University and a Diploma in Business Administration. He is married with 3 children and his hobbies are singing, writing, visiting mountains and foil fencing.
AREAS OF EXPERTISE
Poverty
Agriculture & Rural Development
Global Economy
Public Sector & Governance