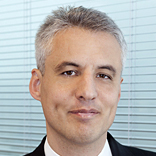 Xavier Devictor
Country Manager, Poland and the Baltic Countries, Europe and Central Asia
Xavier Devictor is the World Bank Country Manager for Poland and the Baltic Countries, based in the World Bank's office in Warsaw.
Devictor is responsible for the management of the Word Bank's activities and program portfolio in Poland and the Baltic Countries, and for leading the World Bank's dialogue with the Government of Poland on a broad range of policy issues and the World Bank's engagement in Poland.
Devictor, a French national, joined the World Bank in 1996 and since then has held various positions mainly in Europe and Central Asia (ECA) and the Middle East and North Africa (MENA), including head of the Kosovo Country Office and working in the Office of the Vice President for the Africa Region. His last assignment before moving to Poland was Country Program Coordinator for Egypt, Yemen and Djibouti, based in Washington, D.C. Prior to this Mr. Devictor worked in the private sector in Central Europe.
He holds a Master's degree in Management and Economics from "Ecole Polytechnique" and a Master's degree in Management and Engineering from "Ecole Nationale des Ponts et Chaussees".
RELATED
Poland: All Opinions
AREAS OF EXPERTISE
Aid Effectiveness
Conflict