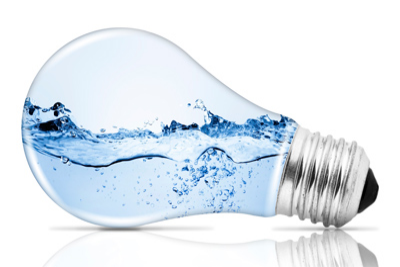 What is the water-energy nexus?
The world's water and energy systems are inextricably linked. Significant amounts of water are needed in almost all energy generation processes, from generating hydropower, to cooling and other purposes in thermal power plants, to extracting and processing fuels. Conversely, the water sector needs energy – mainly in the form of electricity – to extract, treat and transport water. Both energy and water are used in the production of crops including those used to generate energy through biofuels.
With both of these vital resources coming under greater pressures over the next few decades, evaluating the tradeoffs and encouraging cross-sectoral planning is crucial for their sustainable management and development.
Thirsty energy: A World Bank initiative
Focusing on the water needs of the energy sector
• Water constraints have already had a negative impact on the energy sector in many parts of the world. In the U.S., several power plants have been affected by low water flows or high water temperatures. In India, a thermal power plant recently had to shut down due to a severe water shortage. France has been forced to reduce or halt energy production in nuclear power plants due to high water temperatures threatening cooling processes during heatwaves. Recurring and prolonged droughts are threatening hydropower capacity in many countries, such as Sri Lanka, China and Brazil.
• However, current energy planning and production is often made without taking into account changes in water availability, due to increased use across sectors or the impacts of climate change.
A joint energy - water initiative
In order to support our client countries' efforts to address the challenges in energy and water resources development, the World Bank has embarked on a global initiative, Thirsty Energy, which will help governments break disciplinary silos that prevent cross-sectoral planning to avoid future unsustainable scenarios. The objective of this initiative is to quantify and evaluate the tradeoffs and synergies between water and energy planning and to identify potential constraints resulting from their interdependency
Building on the UN's Sustainable Energy for All (SE4All), the initiative will offer stakeholders the necessary tools to assess the economic, environmental and social implications of water constraints in energy security and power expansion plans and to improve the sustainability of energy and water investments. The World Bank will work closely with countries to evaluate current energy and water sector trends and foster the incorporation of water constraints into energy planning.
The initiative will facilitate knowledge exchange between the two sectors, advocate globally and regionally for more consideration of energy-water interdependencies and produce a series of technical tools and policy-oriented material and guidance
Thirsty Energy, the first publication of the Energy-Water initiative, introduces the energy-water nexus, examines the water requirements of power generation and outlines some potential technical and institutional solutions for improving the management of the nexus.
Download Thirsty Energy: Working Paper
Download Thirsty Energy: Summary of the Initiative (PDF)
Related external links:
• "The World Bank and the Water-Energy Linkages," Q&A with Diego J. Rodriguez, Senior Economist in the Water Unit and Program Manager of The Water Partnership Program (WPP)
• 2013 World Water Week Report, "Thirsty Energy: Water for Power Generation – It's not Only Hydropower" (see page 40)
Related blogs:
• Thirsty Energy: Making the Energy-Water Nexus Work For Us
• Cutting Water Consumption in Concentrated Solar Power Plants
Presentations:
• SDN Forum 2013 Presentation: "Vulnerability, Response and Resilience of Energy Sector to Climate Change, Water Perspective" (PDF)
• Global Water Summit 2013 WB Presentation on the Water Energy Nexus (PDF)
• World Water Week 2013 "Quantifying the Trade-Offs of the Water and Energy Nexus". Diego J. Rodriguez, Senior Economist
Related World Bank links:
• World Bank Energy
• World Bank Water
• Water Partnership Program (WPP)
• World Bank Climate Change
• Energy Sector Management Assistance Program (ESMAP)
• Sustainable Energy for All
• Central Asia Energy-Water Development Program