BRIEF
Understanding the Economic Impacts of Child Marriage
July 22, 2014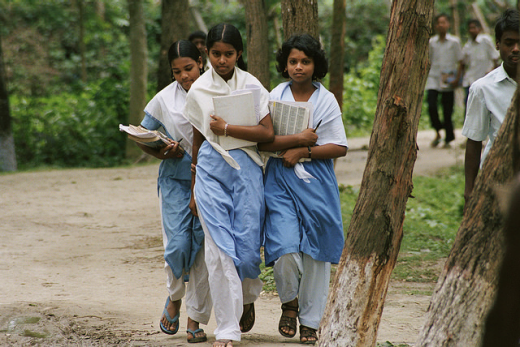 The Problem
A growing body of research documents the damaging consequences of child marriage. Compared with their peers who marry later, child brides are more likely to drop out of school, experience lower labor force participation, have children earlier and have high fertility rates, and are more likely to suffer sexual violence and abuse.
However, there is a lack of data and evidence to demonstrate the economic consequences of this harmful practice in terms of economic opportunity and financial costs, medical costs, lost education and earnings, lower growth potential, and continuing poverty.
If economists and policy makers who construct national development plans have a stronger cost-benefit analysis to consider the wide benefits of investing in ending child marriage, the issue would be further elevated as a development priority, accelerating progress to end this harmful practice.

The investment
Together, the Bill & Melinda Gates Foundation and CIFF will invest $4.2 million over three years to fund the most extensive data modeling ever undertaken, establishing the economic consequences of child marriage and the economic case for putting a stop to child marriage.
This unique program will be jointly led by the International Center for Research on Women and the World Bank.
Key components of the investment are:
Create a conceptual framework of the pathways through which early marriage affects economic outcomes that will be validated by an expert technical reference group.
Using these pathways, conduct empirical analysis of a wide range of existing datasets.
Partner with Governments in three high-burden countries to carry out new data collection and in-depth country studies.
Operationalize the findings through strategic dissemination and advocacy.
Milestones
Findings will be generated throughout the investment period with a program information website and data-hub set-up in 2015 to support dissemination and cost-simulation.
The analysis of existing datasets will lead to a range of county, regional, and global estimates of the impact and cost of child marriage together with policy recommendations.
New data collection and in-depth case studies for three countries will help validate these findings.
A range of capacity building and dissemination events will be undertaken to maximize accessibility for policy-makers, programmers and advocates.
Looking ahead
Establishing the economic cost of child marriage will strengthen the case for new, large scale programs to prevent child marriage. Cost estimates will serve as a strategic asset, helping to catalyze greater attention and resources as progress accelerates.