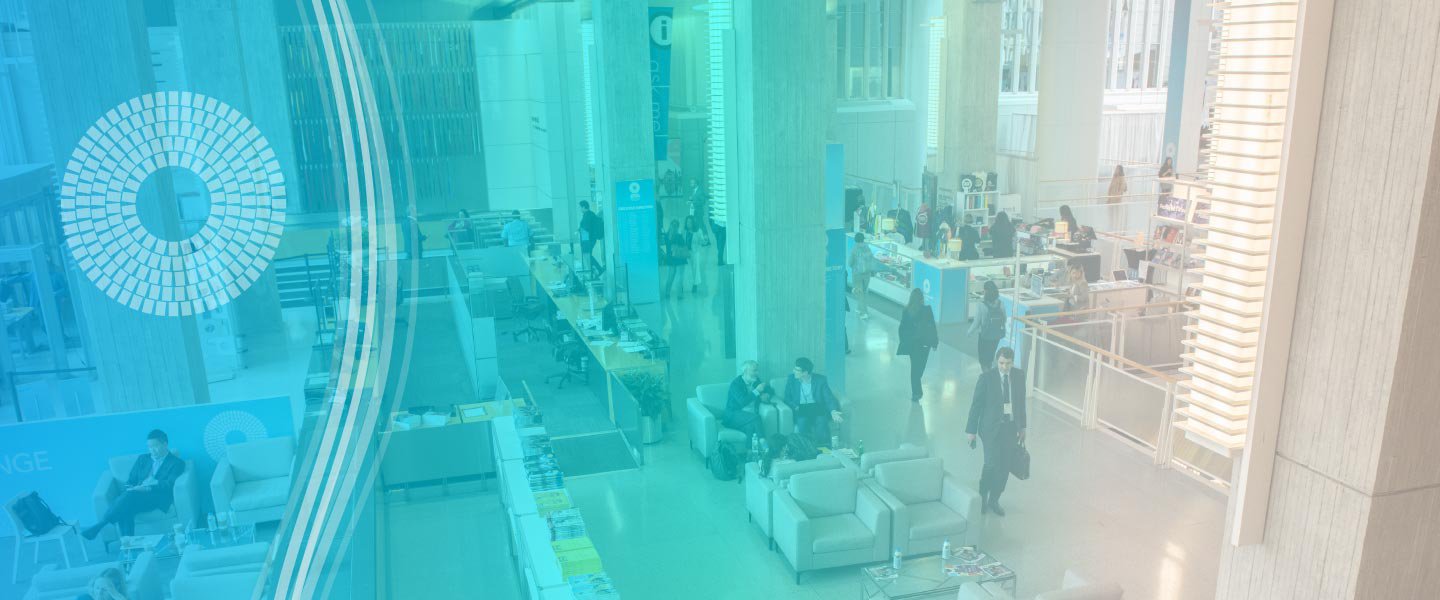 Venues & Services
Meeting Venues
---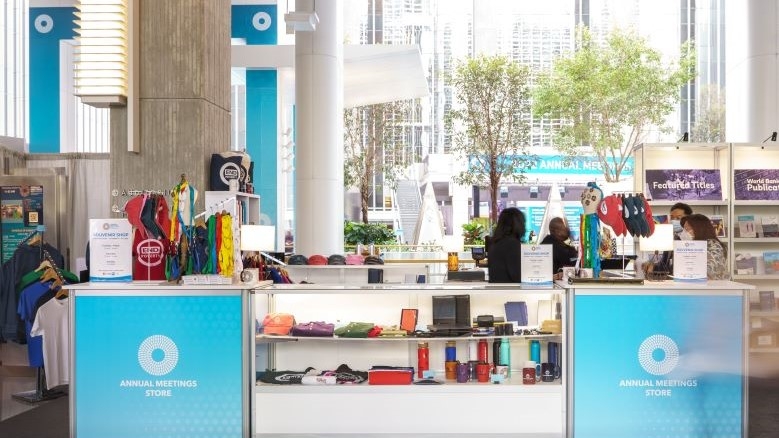 World Bank Publications
The World Bank offers free publications through its Open Knowledge Repository, which contains a vast collection of research, reports, and data on a variety of developmental topics. You can also purchase the Bank publications from the WBG Bookstore located in the World Bank MC lobby from Tuesday, April 11, through Saturday, April 15, or from Amazon.com. To stay up-to-date with the latest and upcoming titles, browse the SM23 WBG Publications brochure.
Limited banking services, including cashing of travelers chcks and foreign currency exchange, are available in the headquarters buildings during regular business hours, but will be closed over the weekend. These services are limited to Bank-Fund Credit Union members only. These services are also available at most hotels.
ATMs are available within the World Bank buildings at the following locations:
WBG MC - Level C1, Level C2, and Main Lobby near NW elevators
WBG J Building - Main Lobby
Other nearby Banks include:
Bank of America: 1900 F Street NW
Business Center Conference Rooms will be available to accommodate meetings of up to 40 people. These conference rooms are offered "as-is" and furniture layouts cannot be customized. These rooms can be reserved in 30-minute blocks of time, up to 2 hours. Reservations will open at a later date.
The schedule for available food and beverage options throughout the week of the Meetings will be posted at a later date. The schedule from the 2022 Annual Meetings is posted below.