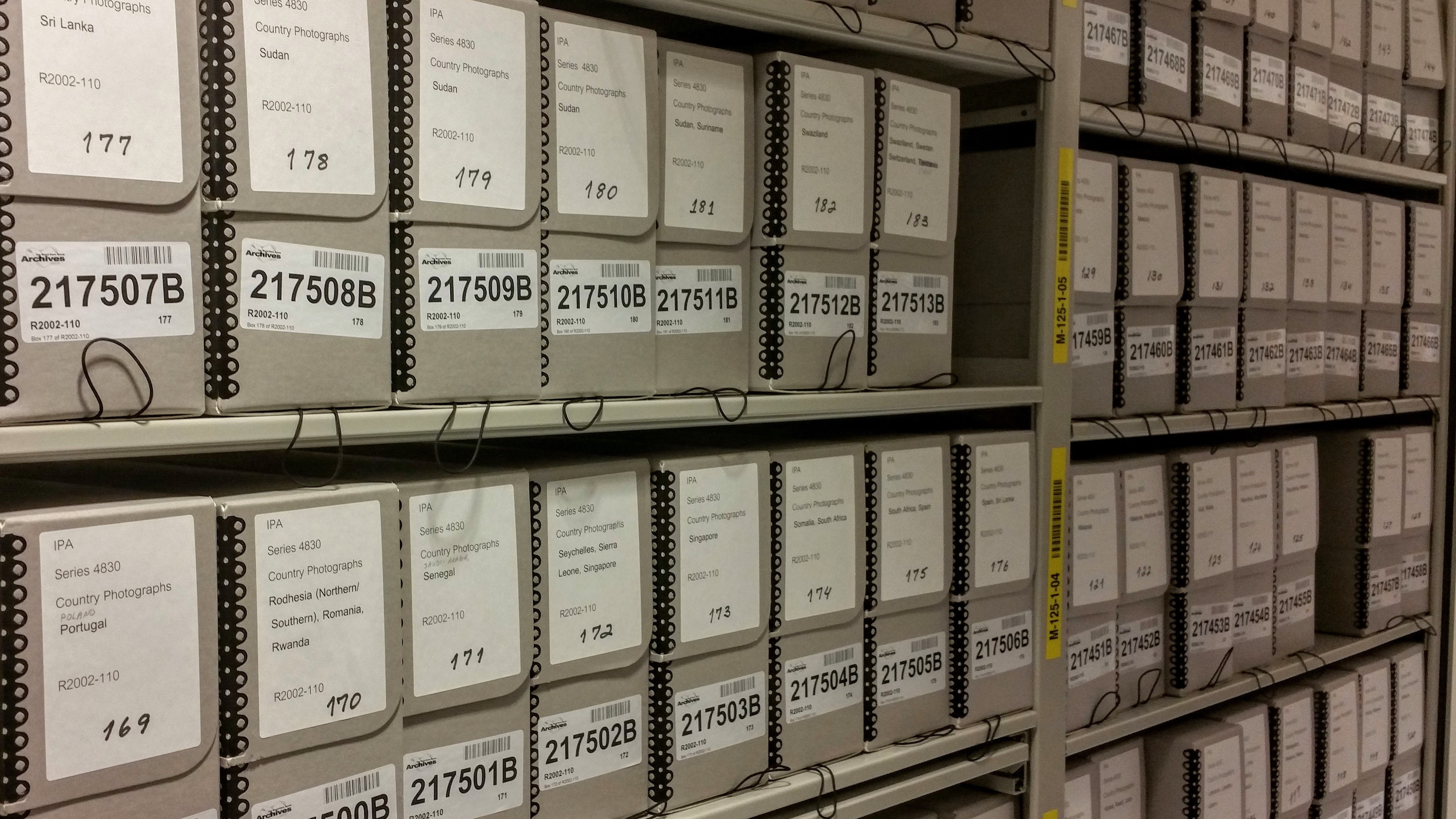 The Archives contains the administrative and operational records created by the World Bank Group institutions, and offers access to a vast amount of original primary source research material related to economic development. Our records provide evidence of the business activities of the Bank, including lending operations, policy decision making, relations with donor and client countries, and administration.
The primary records contained in the World Bank Group Archives include the operational correspondence records for each member country. These records, which are located in the six Regional Vice Presidency fonds, contain general information about member countries and detailed information on each development project carried out in the country. The operational correspondence records are a source of historical information on the country economy as a whole, as well as the status of particular sectors of the economy, such as transportation, rural development, education, health and nutrition, infrastructure, etc. The project files relate to the rationale for the project, the proposed solution for the need, the process of negotiations between member governments and the Bank, the conditions required for financing, the implementation and supervision of the project, and the completion and final evaluation.
Other topics related to World Bank history and the economic development of country members which can be explored in the records of the World Bank Group Archives are:
the policies and procedures for development projects.
the growth of cooperative agreements with other international and development organizations, regional consultative groups, non-governmental organizations, and other interested parties.
data describing world economic conditions.
non-lending services such as technical assistance, sponsorship of conferences, and seminars.
The internal organizational and structural mechanisms of the World Bank Group are also described in the archival records. Included are:
copies of records from the Bretton Woods conferences (which created the International Bank for Reconstruction and Development [IBRD]), records of the inaugural Board of Governors meeting in Savannah, Georgia, and of subsequent annual meetings.
records describing the organization and structure of each of the Bank Group institutions and their internal departments.
records describing executive decision making by Bank Group presidents, vice presidents and senior managers.
records detailing membership for each member country.
records describing the financing of Bank Group operations through capital subscription, bond and currency transactions, and co-financing.
The World Bank Group Archives also contains a large amount of non-textual records such as photographs and audio-visual materials related to development projects and development assistance, as well as oral history interviews conducted with individuals significant in Bank Group history.
The non-operational records relate to administrative, legal and fiscal activities. Included are records relating to development education and training, personnel, institutional budgeting, public relations, administrative services, accounting, financial resource mobilization, etc.