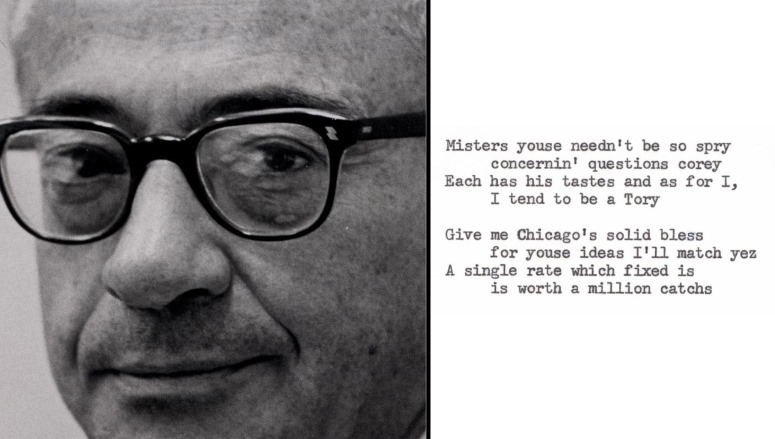 The records of the World Bank Group maintain and communicate the Bank's institutional memory through their evidential and informational qualities. These records, in the form of correspondence, research materials, reports, meeting minutes and countless others, are the products of business activities and can therefore seem, at times, bureaucratic and dry. This is, however, not always the case. At times, the collegial nature of the Bank environment and the clever, creative, and comedic personalities of its employees shine through the otherwise esoteric materials.
Take the example below. This correspondence is taken from a subject file created by Benjamin King who, at the time, was a member of the Economics Department. In the mid-1960s when these particular records were created, King and a number of his colleagues were participating in the research, planning, and writing of The Report to the President […] on India's Economic Development Effort – also known as the Bell Mission Report. Headed by Bernard Bell, "the mission's purpose was to conduct a comprehensive study of the Indian economy and advise the Bank and the partnering aid consortium on the Indian economy and its challenges."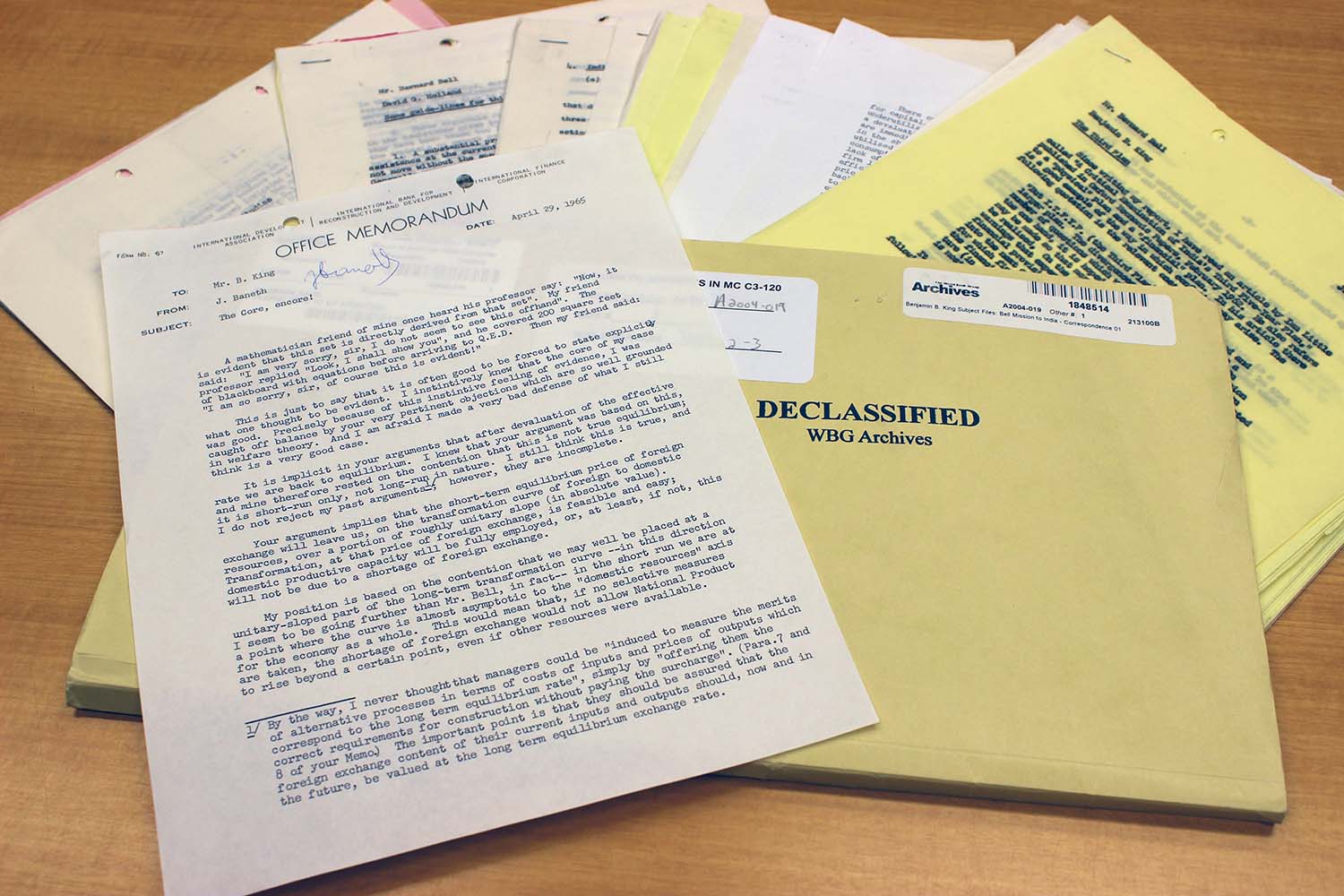 King's subject files on the Bell Mission Report cover a variety of topics, including India's industrial and agricultural production, debt repayment, trade, and a variety of economic forecasts. In the correspondence reproduced here, the issue of India's shortage of foreign exchange is discussed between King and his colleagues in the Economics and South Asia Departments. These records would be of interest to any number of academics and historians studying the development of India's economy in the middle of the 20th century and the World Bank's role in it.
However, these letters are also a fine example of both the intellectual vitality of the Bank experts who wrote them and the respect and humor shared between colleagues. This is most evident in the final pieces of the correspondence chain. What started as a serious conversation about India's "core" industries, evolves into a series of inside jokes and puns based on the word "core." Spurred on by Mr. King's "last piece of coreography", Mr. Jean Baneth of the New Dehli Office of the South Asia Department responds with a pun-filled missive. Mr. David Holland, a colleague of Mr. King's from the Economics Department, responds in turn. Finally, Mr. Bernard Bell, the coordinator of the Indian research report and, consequently, the superior to all those previously referred, decides that he must "get into this act" with a poem that may not put him in the direct line of "E.E. Cummings" but which does a lot to prove that the prototypical stodgy Bank economist may have more interests than just models, theories, and numbers.
Below you will find the final contribution to the 'Core' chain of correspondence, from Bernard Bell to King, Holland, and Baneth, dated 10 June 1965 (Archives folder #1848514). Click on the image to see the entire chain of 'Core' correspondence.