ACRL Conference: Tour of the World Bank Group's Library and Archives of Development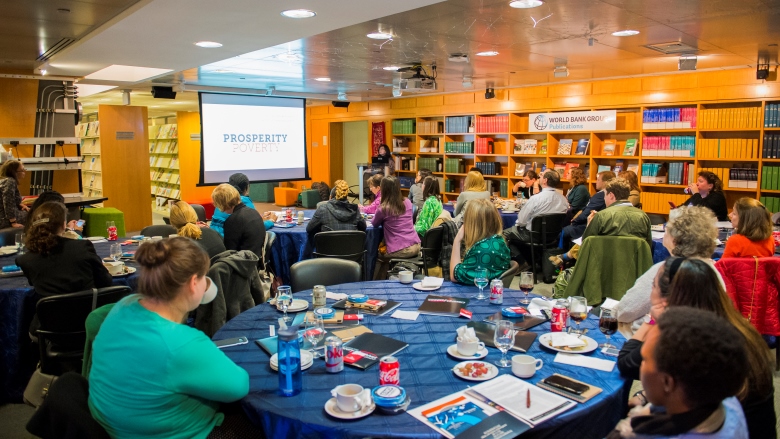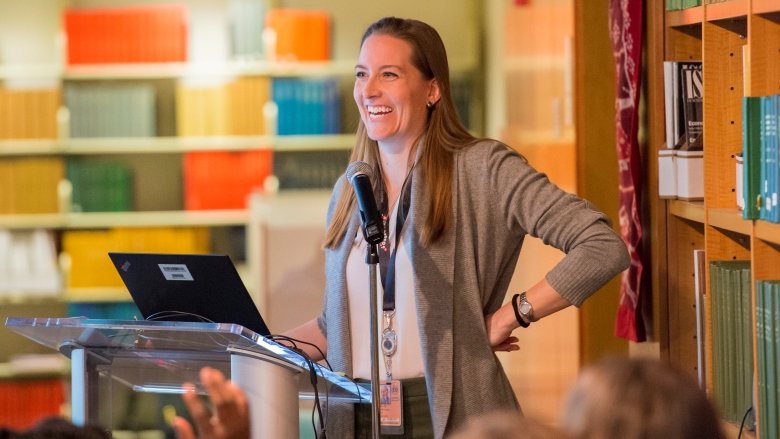 On March 22, 2017, the World Bank Group's Digital Publishing and Library and Archives of Development teams hosted 30 librarians attending the Association of College and Research Libraries (ACRL) conference in Baltimore for a free informational tour and seminar at the Bank. During the half-day session, the librarians learned about the Bank's history and mission, Archives, Access to Information Policy, as well as the World Bank eLibrary, Documents and Reports, and the Open Knowledge Repository. This included a behind-the-scenes tour of the Bank's Library collection and Art Program. The highlight of the tour was the Archives Reading Room and storage vault – giving participants a glimpse into the rarely-seen inner workings of the Bank's Archives and Records management programs.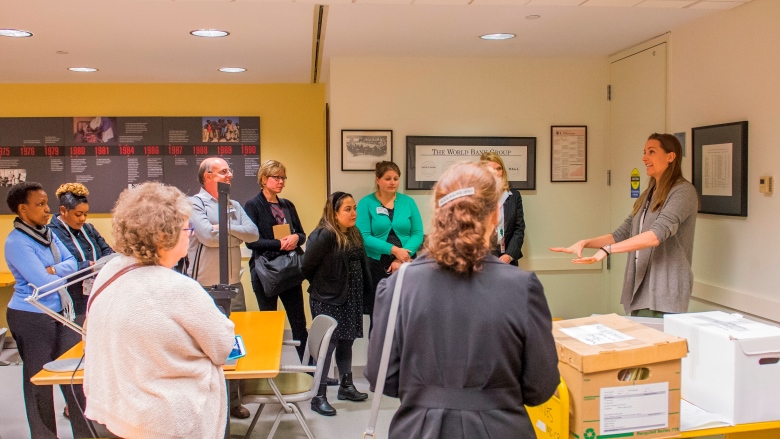 This was an important audience for the World Bank Group. For many students, their first encounter with Bank knowledge products is through their library or university. In addition, most of the Bank's Access to Information requests are from academics. Participants expressed overwhelming appreciation for the event, the work of the Bank, and the many services and resources available to librarians and researchers around the world. Given that academic librarians play a critical role in the dissemination of the Bank's publications, research, and data to the next generation of development professionals, policy researchers, and government officials, the event was a win-win for everyone. "I enjoyed the whole experience! I have a need for the type of resources you offer for our students and greatly enjoyed learning all I could…Our Sociology students have to write a research paper on a country looking at political, economic, and social aspects of a topic of their choice. So much of your data and information will be invaluable to them!" said Kristy Floyd of Chesapeake College.
10:30am
Complimentary shuttle bus to World Bank headquarters departs from Baltimore Convention Center
12:00-1:00
Welcome Luncheon and Opening Remarks (Shana Wagger, Program Lead, Digital Publishing and Eliza McLeod, Program Lead, World Bank Group Library, World Bank ITS Knowledge and Information Services)
A brief overview of the World Bank's history and work towards its twin goals of eliminating poverty and boosting shared prosperity.
1:00-2:00
Opening the Vault: The World Bank's New Open Archives, Oral History Program, and Access to Information Policy (April Miller, Program Lead, World Bank Group Archives, World Bank ITS Knowledge and Information Services)
An introduction to the World Bank's new Open Archives site; its archival holdings; public services; and a (virtual) peek into its storage facility. In addition, the new Oral History program, demonstrations of the Projects and Operations portal, and an overview of the Bank's Access to Information Policy, the kinds of documents available through it, and how the public may access them will be included.
Presentation: The World Bank Group Archives' Open Archives Program [pptx]

2:00-2:15
Q & A
2:15-2:30
Break
2:30-3:00
What's New in the World Bank eLibrary? (Devika Levy, Sales and Outreach Manager, Digital Publishing, World Bank ITS Knowledge and Information Services)
A brief tour and demo of the latest features for librarians and researchers, including data enhancements and new collections.
Presentation: The World Bank eLibrary: Designed for the Unique Needs of Researchers and Librarians [pptx]
3:00-3:30
Tour of the WBG Library & Archives of Development
4:00-4:15
Boarding and departure to Baltimore Convention Center