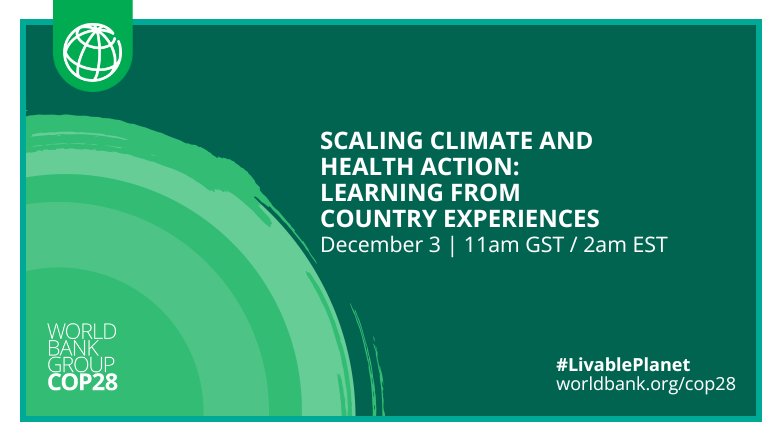 The climate crisis poses the greatest threat to health and threatens to push millions of people into extreme poverty. There is an urgent need to scale evidence-based solutions at the climate and health nexus to transform health systems, making them low-carbon and resilient.
This event brings together civil society, private sector leaders and development partners to discuss solutions and innovations that can be scaled up in countries. The event will examine the challenges and opportunities the climate crisis presents for health, and will highlight:
The critical need for country-tailored solutions to effectively respond to climate-health challenges;
Examples of tested, people-centered approaches that can be deployed to respond to the climate-health crisis;
The role of the private sector and civil society in designing, deploying, and scaling innovative country-tailored solutions.