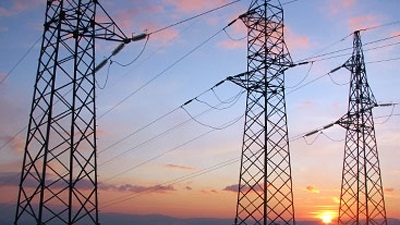 Kosovo's outdated electricity system is inadequate and unreliable, posing significant challenges to economic growth and development. Frequent power outages hinder investment and disrupt manufacturing, education, and health services.
The Government of Kosovo has made it a priority to modernize and improve their energy sector – and they have asked their development partners to help.
Energy supply conditions vary around the world and each country determines its own path for achieving its energy aspirations. Kosovo's electricity supply options happen to be constrained by limited availability of renewable resources, ageing and unreliable power generation plants, supply shortages in the Balkans that limit Kosovo's ability to import electricity, and an absence of any natural gas resources or pipeline to import gas. In recent years, demand for electricity has exceeded the supply and this problem is expected to get worse, particularly as Kosovo's economy grows.
The Government of Kosovo has plans to put their energy sector on a sustainable path. These plans include developing their renewable energy potential, improving energy efficiency, closing their 40-year-old power plant, and rehabilitating another old power plant. They also want to ensure that the affordability of electricity is maintained given the country's 29% poverty rate and 30% unemployment rate.
The World Bank Group supports Kosovo's goals of taking a comprehensive approach to developing and modernizing its energy sector.
Areas of Engagement
World Bank Group engagement in the energy sector is designed to help client countries secure the affordable, reliable, and sustainable energy supply needed to end extreme poverty and promote shared prosperity. Meeting these goals in a sustainable manner is not possible without reliable, modern energy services.
Engagement by the World Bank Group in Kosovo's energy sector is broad, with projects being designed to improve energy efficiency, ease the policy and regulatory environment for renewable energy, address the environmental legacy of old power plants, upgrade power generation to meet demand, and improve water supply.
Energy Efficiency and Renewable Energy
Kosovo has a lot of potential to improve energy efficiency and a $32.5 million project is being prepared to provide investment financing and technical assistance for key energy efficiency investments in public sector buildings. The project will also provide technical assistance for strengthening renewable energy policies and regulation, as well as an assessment of renewable resource potential. Modeled on similar Bank-supported projects in the region, the project will increase energy efficiency and renewable energy in the public sector, reduce carbon emissions, and contribute to Kosovo's energy security. More…
The Government of Kosovo plans to decommission the 40-year-old Kosovo A power plant to comply with the Energy Community Treaty and rehabilitate Kosovo B to comply with EU environmental standards. They also plan to replace the older power plant capacity with renewable energy sources wherever possible and with a modern lignite based power station. With these investments, the Government of Kosovo anticipates marked improvements in air quality.
The Government of Kosovo has requested financing support for these investments from the World Bank. Support to the new power plant is being considered in the form of a Partial Risk Guarantee. The Environmental and Social Impact Assessment for the proposed project is expected to begin in November 2013. More…
More than 40 years of coal-fired power generation has resulted in a legacy of emitting vast quantities of ash into areas surrounding Kosovo's power plants, polluting the country's air, and creating a hill of ash visible for more than 10 kilometers. The World Bank Group has been working with the Government of Kosovo since 2007 to address these issues.
The Kosovo Energy Sector Clean-up and Land Reclamation Project has been funded in part through $10.5 million in grants from the International Development Agency (IDA) and $3.15 million from the Kosovo Energy Corporation. More…
From renewable energy to waste management, water is an inherent component in Kosovo's energy strategy. Water is being integrated into much of the work being carried out in the sphere of energy and is fundamental to the current engagement by The World Bank Group in the country' energy sector – including hydropower, wastewater and sewage, and new energy technology. More...