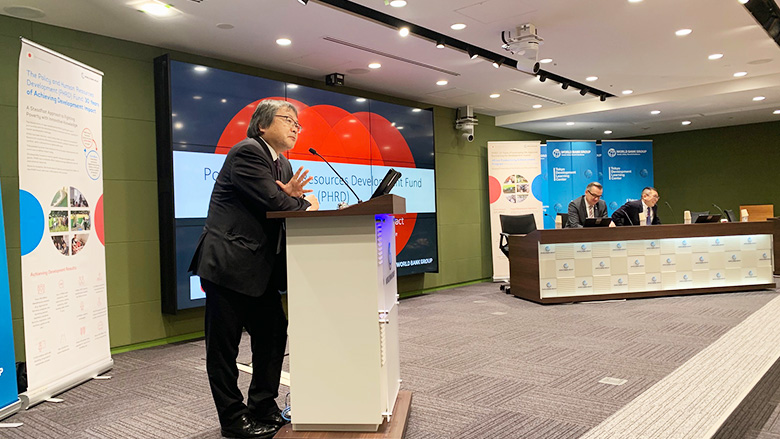 The World Bank Group will hold the Japan Policy and Human Resources Development (PHRD) Fund dialogue series seminar focusing on the West Africa Agricultural Productivity Enhancement Program. The PHRD supported the development of the rice sector in the four Mano River Union (MRU) countries: Côte d'Ivoire, Guinea, Liberia and Sierra Leone. The support aimed at strengthening institutional mechanisms and procedures for integrating regional rice markets and cross-border/national dissemination of technologies. The PHRD interventions specifically focused on rice and cassava cultivation, the two crops that provide the basic foodstuffs to a majority of the population. The PHRD grants helped the MRU countries rebuild their adaptive research and technology transfer capacities, particularly for rice.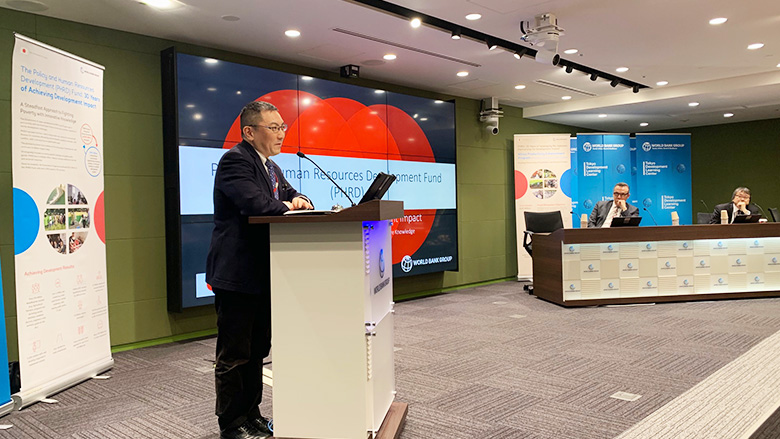 This session highlighted the achievements of the PHRD projects in four countries, by bringing together key beneficiaries of the project. The main implementing agency CORAF Burkina Faso presented the development results, including lessons from the activities in the four countries from Burkina Faso via videoconference. The implementing agencies of the Guinea project and Côte d'Ivoire project also joined the session via videoconference from Guinea and Côte d'Ivoire to present the key results and lessons from the project implementation.
The West Africa Agricultural Productivity Enhancement Program is among the vehicles identified to help execute the Government of Japan's commitment to these efforts under the Fourth Tokyo International Conference on Africa Development (TICAD IV).
Policy and Human Resources Development (PHRD) Fund: The Government of Japan established the PHRD 30 years ago in partnership with the World Bank Group to boost poor countries' capacity to tackle development challenges. PHRD has been the first source of concessional finance for countries affected by natural disasters, pandemic diseases, and conflict, with a strong focus on global public goods. This pioneering donor fund remains at the cutting edge of development and continues to deliver impact today.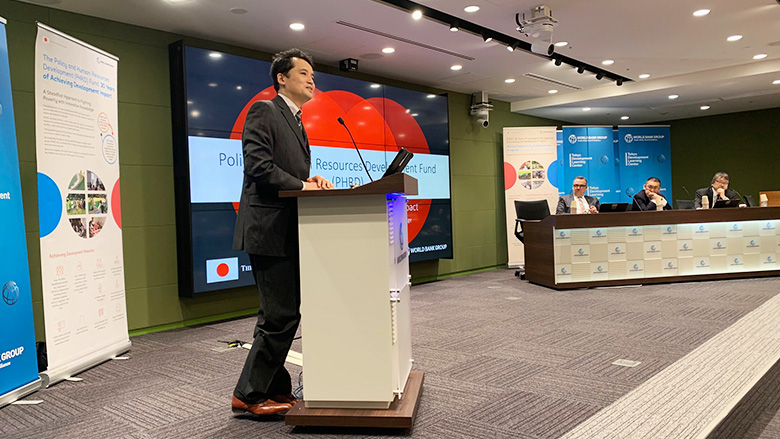 Program
Opening Remarks
Masato Miyazaki
Special Representative, Japan, World Bank
Yasuaki Yoneyama
Director, MBDs Division, International Bureau, Ministry of Finance
Akihiko Nishio
Vice President for Development Finance, World Bank
Presentation - Overview/Results/Lessons of the PHRD four MRU (via videoconference from Burkina Faso)
PHRD CORAF Representative
Presentation - PHRD in Guinea (via videoconference from Guinea)
Mariama Camara
Minister of Agriculture
Remarks by Nestor Coffi
Country Manager for Guinea, World Bank
Remarks by Mariama Altine Mahamane
Senior Agricultural Economist and Task Team Leader of the project, World Bank
Ibrahima Sambegou Gassama
Monitoring and Evaluation Specialist, WAAPP 1C Guinea
Mabinty Kania SYLLA
President of the Rice Federation for Basse Guinea (FédéRiz - BG)
Aboubacar BANGOURA
Seed producer in Kaba
Germaine Téa Millimono
President of the Guéckédou Group
Mamadou Diouhé DIALLO
Chief of the Kilissi Seed Center (Kindia)
Presentation - PHRD in Côte d'Ivoire (via videoconference from Côte d'Ivoire)
Adama Toure
Lead Agricultural Economist, World Bank
Michel Welmond
Program Leader, Huan Development, on behalf of World Bank Country Manager for Côte d'Ivoire
Lorng Jean-Paul
WAAP Coordinator, FIRC (Project Implementation Unit)
KOUAKOU Marcel
Rice Seed producer (Beneficiary)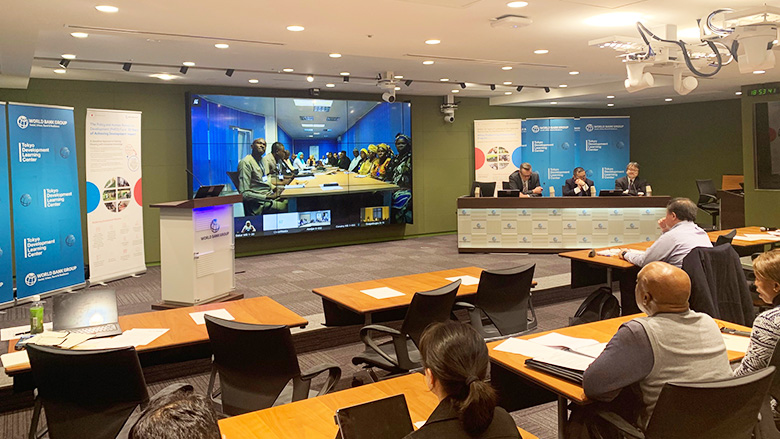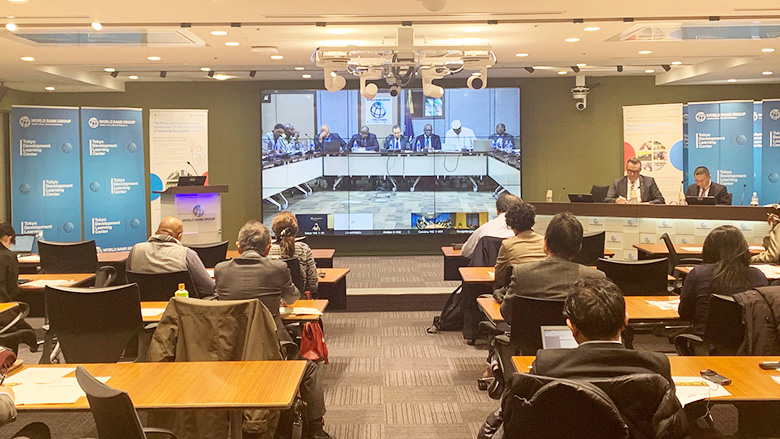 Related Seminars
World Bank Group PHRD seminar "Strategies for Promoting Quality Infrastructure Investment - Informing World Bank Policy"
Date/Time: Thursday, January 9, 2020, 10:00am-12:00pm (JST)

World Bank Group PHRD seminar "Bringing Resilience to Scale: Sharing Japanese Expertise with Partner Countries - Informing World Bank Policy"
Date/Time: Thursday, January 9, 2020, 1:30pm-3:30pm (JST)

World Bank Group PHRD seminar "Leveraging Knowledge and Capacity Development: UHC and Pandemic Preparedness - Informing World Bank Policy"
Date/Time: Thursday, January 9, 2020, 4:00pm-6:15pm (JST)