The 6th Tokyo International Conference on African Development (TICAD VI) will be held in 2016. TICAD I was held in 1993 co-sponsored by the Government of Japan and the World Bank. Until 2013, 5 conferences were held in Tokyo and Yokohama every five years. And now, TICAD is going to be held every three years, and for the first time, TICAD VI will be held in Africa in 2016. In preparation for TICAD VI, the World Bank Tokyo Office has been conducting the Seminar Series to discuss challenges and perspectives of TICAD and African countries.
The 4th seminar "Land Use Planning & Spatial Development for Smart Growth" was held on January 22, 2016. While managing the speed and scale of urbanization presents a difficult challenge for city leaders everywhere, it is particularly complex in Africa, where urbanization is taking place at lower income levels than in other parts of the world. This session highlighted the findings of innovative spatial analysis conducted in Africa and the policy actions that can be taken to ensure that urbanization is well managed, and supports sustainable and inclusive growth. This analytical work will inform and guide national and city level policymakers as they think strategically about the opportunities presented by urbanization and tackle the key roadblocks to success.
The findings of this new spatial analysis are already currently being utilized, for example in Nairobi and Accra, the Bank is providing support for improved urban management and service delivery through a series of projects that address urban land use and transport systems, solid waste landfill and collection systems, water supply distribution and wastewater networks and facilities. In Tanzania and Uganda, the Bank is supporting growing secondary cities through multi-city and multi-sector programs that provides support for a wide range of investments to increase productivity, strengthen institutions, and build capacity for better governance, service delivery and accountability.
The seminar drew on the operational experience of the Bank's recent engagements, in particular, the analytical work on Spatial Development for African Cities, a project led by Somik Lall, Lead Urban Economist, World Bank.
Program:
Opening remarks:
Yasusuke Tsukagoshi, Special Representative, Japan, World Bank Group
Speakers:
Ede Jorge Ijjasz-Vasquez, Senior Director, Urban, Rural and Social Development, World Bank Group
Presentation Material: Land Use Planning & Spatial Development for Smart Growth in African Cities (PDF)
Paul Collier, Co-Director, Centre for the Study of African Economies, Oxford University
Presentation Material: African Urbanization: an Analytic Policy Guide (PDF)*
* The findings, interpretations, and conclusions expressed in this work do not necessarily reflect the views of The World Bank, its Board of Executive Directors, or the governments they represent.
Sumila Gulyani, Lead Urban Specialist, World Bank (Moderator)
Somik Lall, Lead Urban Economist, World Bank
Presentation Material: Opening Doors to the World - Building African Cities that Work (PDF)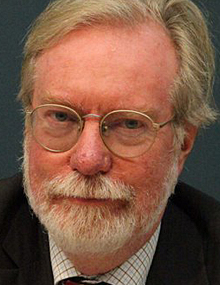 About Professor Paul Collier
Paul Collier is a Professor of Economics and Public Policy at the Blavatnik School of Government and Director of the Centre for the Study of African Economies. He took a five year Public Service leave, 1998-2003, during which he was Director of the Research Development Department of the World Bank. He is also a Professeur invité at Sciences Po, and at Paris 1. In 2008 Paul was awarded a CBE 'for services to scholarship and development'.
He is the author of The Bottom Billion, which in 2008 won the Lionel Gelber, Arthur Ross and Corine prizes and in May 2009 was the joint winner of the Estoril Global Issues Distinguished Book prize. His second book, Wars, Guns and Votes: Democracy in Dangerous Places was published in March 2009; and his latest book, The Plundered Planet: How to reconcile prosperity with nature was published in May 2010.
Paul is currently Advisor to the Strategy and Policy Department of the IMF, advisor to the Africa Region of the World Bank. He has been writing a monthly column for the Independent, and also writes for the New York Times, the Financial Times, the Wall Street Journal, and the Washington Post. His research covers the causes and consequences of civil war; the effects of aid and the problems of democracy in low-income and natural-resources rich societies.