FEATURE STORY
Debt Relief for 39 Countries on Track to Reach US$114 billion
December 19, 2013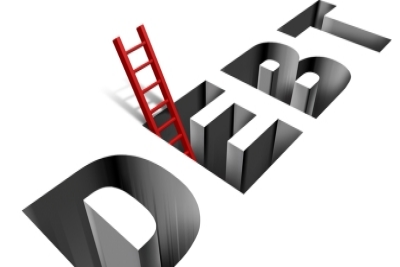 Story Highlights
Two debt-relief initiatives organized by the World Bank and International Monetary Fund – the Heavily Indebted Poor Countries (HIPC) initiative and the Multilateral Debt Relief Initiative (MDRI) – are continuing to help poor countries fight poverty.
The programs have relieved 36 participating countries of $96 billion in debt since 1996, freeing up their governments to spend money on poverty reduction.
Thirty-one of the beneficiary countries are in Africa.
The World Bank and International Monetary Fund (IMF) are on track to help relieve 39 countries of approximately US$114 billion in debt through two programs designed to help poor nations free up resources for domestic poverty-alleviation, according to an annual report released this month. These initiatives, the Heavily Indebted Poor Countries (HIPC) initiative and the Multilateral Debt Relief Initiative (the MDRI), have delivered an estimated $96 billion in debt relief, and have arranged for creditors to commit to the remainder.
To date, 35 countries – 30 of them in Africa – have received the full amount of debt-relief for which they are eligible through HIPC and MDRI. Chad is a current participant and is expected to graduate from the initiative by the end of 2014. Eritrea, Somalia and Sudan are potentially eligible for debt relief, and Somalia and Sudan are actively working to qualify.
The World Bank and the IMF launched the HIPC initiative in 1996 to respond to a crisis in the developing world. A number of poor nations had built up unsustainable levels of debt in the 1970s and 1980s, and that debt burden was stifling their individual efforts to reduce poverty. Leading up to the creation of HIPC, the World Bank, which is charged with reducing poverty, was concerned that it was actually harming poor countries by requiring debt payments under duress.
The HIPC initiative was designed to address this situation as broadly and fairly as possible. It calls for all creditors – including multilateral institutions such as the World Bank, IMF and regional development banks, as well as bilateral and private lenders – to voluntarily provide debt relief to qualifying countries. It is an effort to not only break a cycle of crippling indebtedness but to give countries a fresh start, so they can free up export earnings or tax revenues to spend on pro-poor, domestic initiatives.
A country's eligibility for HIPC is determined by a number of factors, including eligibility to borrow from the World Bank's International Development Agency, which provides highly concessional loans and grants to the world's poorest countries. The country also must be unable address its debt burden through traditional debt-relief mechanisms. It must have an established track record with the World Bank and IMF of reform and sound policies. And it must have gone through the inclusive, participatory process of producing an official plan for poverty-reduction (a so-called Poverty Reduction Strategy Paper). Once it has been deemed eligible, a country must show compliance in poverty-reduction efforts and key, agreed-upon reforms before it can receive the full amount of debt relief available under HIPC.
One country – Chad – is in this stage of demonstrating efforts in these areas. Chad currently is receiving interim assistance and is expected to qualify for full debt relief in 2014.
Each year, in the HIPC annual report, the World Bank and IMF assess the progress of alumni and current participants along a number of indicators. One is poverty expenditures. This year's report found that as countries received debt-relief, their poverty-reducing expenditures increased. This is predicted to continue.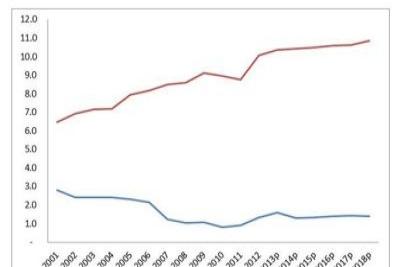 HIPC graduates have been less successful in meeting Millennium Development Goals. The vast majority – 94 percent – of the 35 countries who have received full debt relief are "seriously off target" in halting HIV/AIDS and other diseases. Eighty percent of countries were "seriously off target" in increasing access to improved sanitation facilities and 60 percent received that score in reducing infant mortality. Performance was better in increased access to improved water sources and on girls' enrollment in primary and secondary education – one-third of HIPCs have met these goals.
Going forward, the World Bank and IMF are assessing the eligibility of two countries to benefit from HIPC: Zimbabwe and Myanmar. Below is an update on those assessments.
• Myanmar has agreed to work with IMF staff on a monitoring program. This agreement paved the way for Myanmar to clear its external arrears vis-à-vis its Paris Club creditors, as well as the World Bank and the Asian Development Bank.
• Zimbabwe remains in debt distress and in arrears to a number of creditors, including the World Bank and IMF. The country's eligibility to receive assistance under the HIPC initiative remains unclear. The country might be eligible for assistance if it meets HIPC indebtedness criteria and clears arrears to its creditors. In addition, a modification of, or exception to, the IDA income criteria would be required. In June 2013, the IMF and Zimbabwe agreed on a monitoring program that is the country's first IMF agreement in more than a decade.
Read the full report here.
For more information on debt relief and debt management, visit the World Bank's Economic Policy and Debt website.