Unleashing the Potential of Ethiopia's Export Industry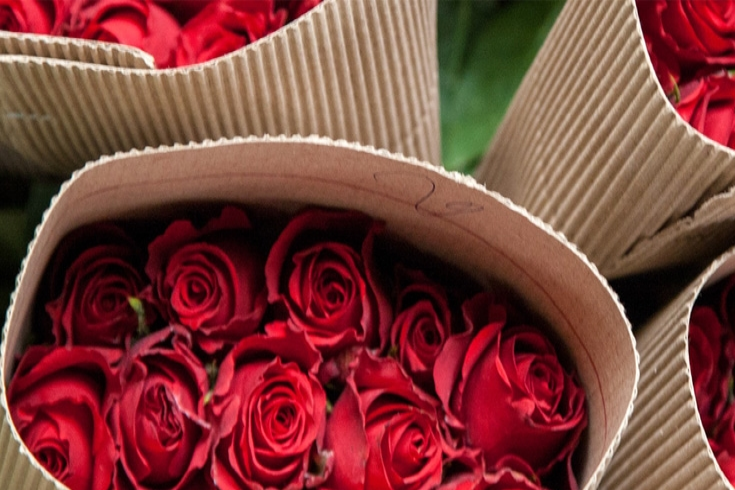 STORY HIGHLIGHTS
In its third economic update, the World Bank Group identifies opportunities and challenges to help Ethiopia tap into its significant export potential and further transform its economy
To boost exports, the report suggests Ethiopia build on its agriculture base by adding value to existing commodities and further diversifying exports
The report also recommends the country tackle key constraints to the export business, in part to attract investors
ADDIS ABABA, July 22, 2014 – Addressing key obstacles in its export sector would help Ethiopia to tap into its significant export potential and further facilitate its economic transformation, according to a new World Bank Group report released today.
In its latest Ethiopia Economic Update, 'Strengthening Export Performance through Improved Competitiveness,' the World Bank Group identifies bottlenecks and offers recommendations on how Ethiopia can maximize its earnings from its existing, largely agriculture, export base.
The country also has many economic success stories it can learn from, according to Lars Christian Moller, lead economist and co-author of the update.

Ethiopia does not have to look far for inspiration, it can replicate its own successes to boost exports. If we look at the flower industry, it grew from one single firm 14 years ago to about 100 firms today, earning $200 million per year from exports and employing an estimated 50,000 people.

It helps flower exports to be located near a regional hub, Moller said, as all flowers are transported via Ethiopian Airlines.
"The growth of horticulture, which is a time-sensitive export product, is closely associated with the rise of Ethiopian Airlines," he added. "The airline has become the country's biggest export, earning nearly $2 billion per year."
ADDING QUALITY TO COMMODITY EXPORTS
Over the past decade, Ethiopia has been one of the world's fastest growing economies. While positive external conditions and increased exports contributed to this growth, the country also successfully leveraged agriculture exports to developed countries. To sustain growth, the report recommends Ethiopia build on its agricultural foundation by adding quality and value to its exports.
For example, Ethiopia is among the top producers and exporters of the best Arabica coffee in the world, but it is not taking advantage of the commodity's full potential in the export market, according to the report. Ethiopia exports mainly raw, unprocessed green coffee beans for around $2 per kilo. However, a kilo of roasted Ethiopian coffee retails for as much as $40 per kilo in international markets.
OVERCOMING UNDERLYING VULNERABILITY
While upward price trends helped boost Ethiopia's export growth between 2003 and 2012, the recent drop in prices of key commodities has led to the worst export performance since 2013. It has also exposed underlying vulnerabilities in Ethiopia's export structure and highlighted the importance of strengthening competitiveness.
RECOMMENDATIONS
More than 'what' is being exported, it is the 'how' that is hindering potential, the update notes. As such, the update outlines seven areas of policy focus that could help unleash Ethiopia's export potential:
Coffee: If Ethiopia exported more wet-processed green beans instead of sundried, it could earn a significant mark-up. Roasting coffee would also considerably increase its value.
Cut Flowers: Using higher quality packaging dramatically increases prices. Further value could be added with better management of the freight and cold chain.
Live Animals: Processed meat is more lucrative (while retaining hides and skins for the leather industry). However, more needs to be done to meet international standards.
Branding quality products would better enable Ethiopia to earn premium income. Examples include coffee from Yirgachefe, Harar and Sidamo, or Humera sesame seeds.
In addition, the update recommends that the country address key constraints in its export business such as reliable access to electricity, credit and foreign exchange.

Ethiopia is attracting significant investor interest from emerging economies like China, India, and Turkey. However, in order to convert these interests into actual investments, Ethiopia must be more competitive by considerably reducing logistics cost and time.

Improving trade logistics and trading times: It currently takes 44 days to import/export a container. Ethiopia can significantly improve trading times by extending operating hours and improving border cooperation; reducing the number of trading documents required and enhancing border management procedures including establishing a single window system.
Establishing Industrial Zones: Based on best practices such as those under the World Bank Group-supported Competitiveness and Job Creation Project, Industrial Zones would enable Ethiopia to attract more export oriented foreign direct investment.
Ease of doing business: Reducing start-up capital for enterprises may also have an immediate impact on facilitating greater firm entry into the formal sector.
Improving the competitive environment: Intensifying local competition and reducing market domination by individual companies could help improve the business environment.
A more competitive real exchange rate: Since Ethiopia's exports compete mainly on price rather than quality, having a more competitive real exchange rate could lead to substantial increases in exports. To prevent higher inflation associated with a weaker currency, any adjustment to the exchange rate needs to be complemented by other macro-policy adjustments.