Access to Information
Cyril Muller, former Vice President of External and Corporate Relations and current Vice President, Europe and Central Asia(ECA), marks the fifth anniversary of the World Bank's Access to Information Policy by noting that transparency and openness are vital components for building citizen participation and achieving development effectiveness. Read More »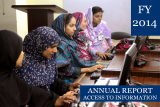 The World Bank Access to Information Annual Report contains the yearly overview of the AI Policy and the Open Development and Transparency Initiatives – Open Data and Open Finances, among others.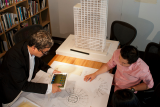 The World Bank InfoFinder app for iPads and iPhones enables mobile users around the world to access the AI Policy, and to search World Bank projects and operations, documents and reports, and other World Bank information.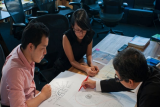 Since April 2014, the World Bank has been disclosing, on a monthly basis, summaries of the public access requests submitted by the public, when permission to disclose was granted by the requesters.
BLOGS
Elisa Liberatori Prati
Aug 18, 2015
(5) Comments
Davinia Levy
Jul 01, 2015
(1) Comment