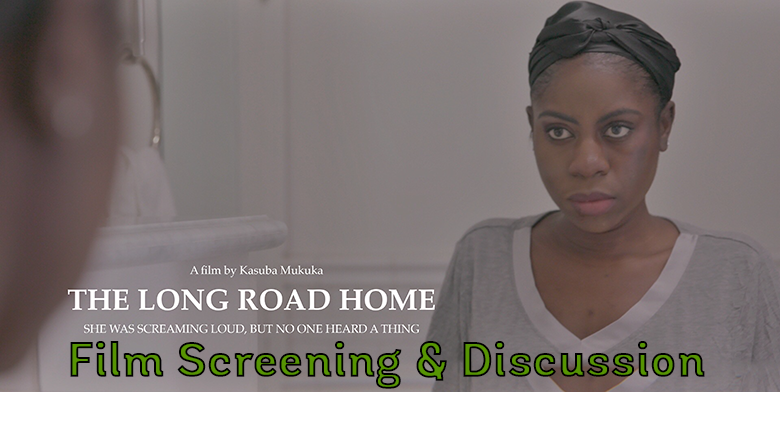 In Recognition of 16 Days of Activism against Gender-Based Violence

"The Long Road Home" - Film Screening & Discussion
Lunchtime BBL Session
With Opening Remarks by Sandie Okoro, Senior Vice President & Group General Counsel
Wednesday, December 4, 2019 | J1-050 | 12:30pm-2:00pm
The Long Road Home, is a fictionalized story amalgamated from true events that have taken place in Zambia. It is the story of a young Zambian woman whose life is turned upside down after her Prince Charming, becomes severely abusive in their marriage, with her friends and family encouraging her to endure in the marriage. The film screening (20 minutes) will be followed by a discussion moderated by Dr. Makon Fardis, HSDDR, and with representatives from the Tahirih Justice Center (www.tahirih.org) and Ayuda (www.ayuda.com).
Open to: WBG, IMF, and IDB staff, spouses, domestic partners and family members.
Coffee and cake will be served.
Kasuba Mukuka, the writer, director and producer of "The Long Road Home," is a socially conscious filmmaker born in Zambia and based in Los Angeles, California. She has a strong passion for women's rights, diversity, equal representation - behind and in front of the camera - and telling universally relatable stories. Kasuba holds a Bachelor's degree in Mass Communication from the University of Zambia and a Master of Fine Arts in Producing for Film & TV from USC's School of Cinematic Arts. She has worked as part of the development team for the award-winning Zambian TV series, "Love Games," which was part of the Safe Love campaign, supported by the United States Agency for International Development. She has also worked as a producer for short films and on a number of independent films in the US.
Click here for the Event Flyer | Click here for the video recording