To achieve happiness in life, they say you should turn your hobby into your job. Damegul Abikhanova, a resident of Almaty, Kazakhstan, did just that. She developed a childhood hobby into a successful business, and today owns a sewing shop that produces traditional Kazakh dresses and costumes.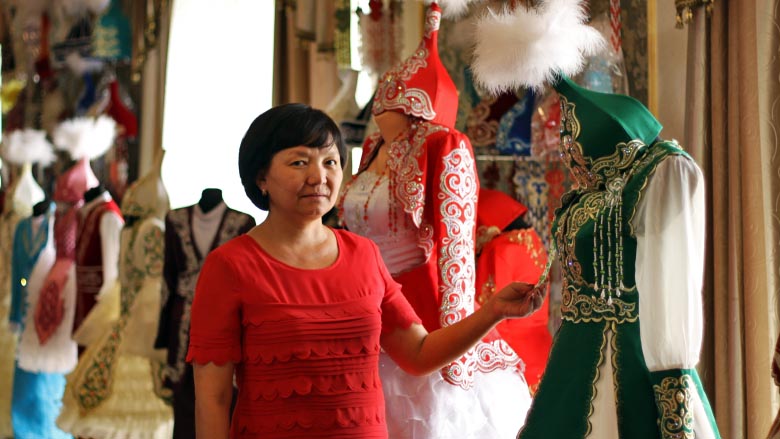 Before becoming a businesswoman, Damegul served as a medical worker in remote Zhetisay, Kazakhstan's southernmost town. In 1997, after a 12-year career in medicine, she decided to quit her job and start producing traditional clothes. The decision was not easy, but her family needed to earn more in order to raise and educate four children.

Making traditional Kazakh clothes involves tailoring and a lot of embroidery. Damegul inherited these skills from her mother who crafted traditional apparel professionally. Cutting and tailoring has been her passion since she was a kid. She says the hobby even helped her to stay resilient and overcome a serious disease when she was just ten years old.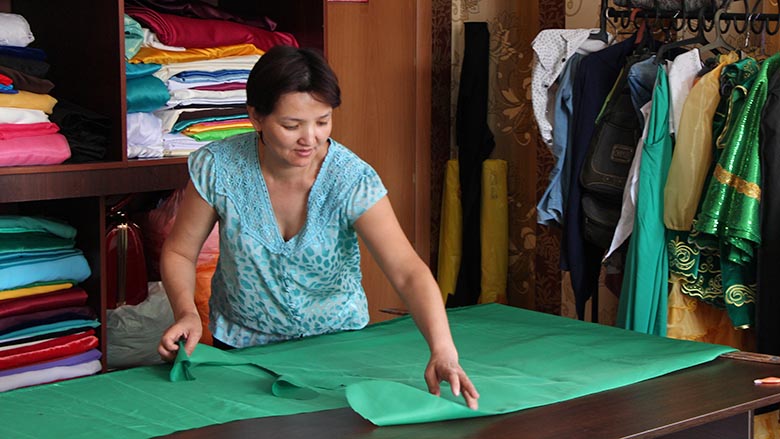 The 2008 financial crisis hit Kazakhstan hard. Therefore, in 2009, Damegul's family went in search of a better life: they sold their property and moved to the country's economic center – the city of Almaty. Here, Damegul rented a small boutique to start her small business of tailoring and fitting clothes.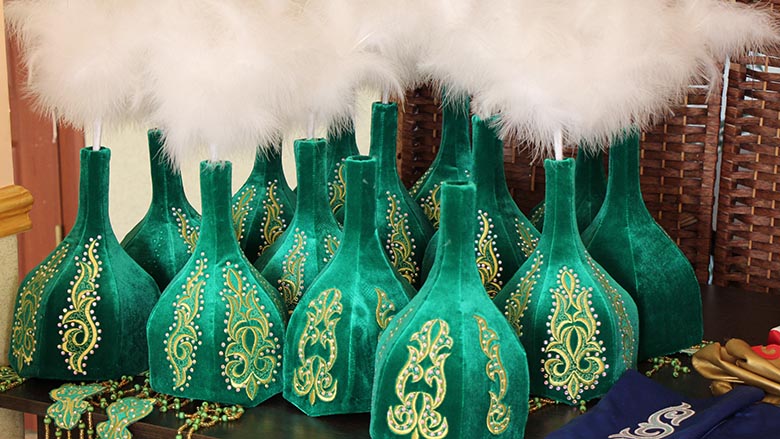 Three years later, Damegul decided to expand her business and so she took a US$1,300 microloan from KazMicroFinance (KMF). Damegul used the loan to introduce new materials and continue production of Kazakh ethnic garments. The business started growing quickly, so Damegul was able to settle her first loan in just two months. To further develop the venture, she later took second and third loans equivalent to US$7,000 and US$5,400, respectively.

Thanks to microfinance from KMF, Damegul purchased more materials, fifteen sewing machines, and a vehicle. She hired workers and significantly increased production and sales. Her business created new jobs and now she has ambitious plans for the future.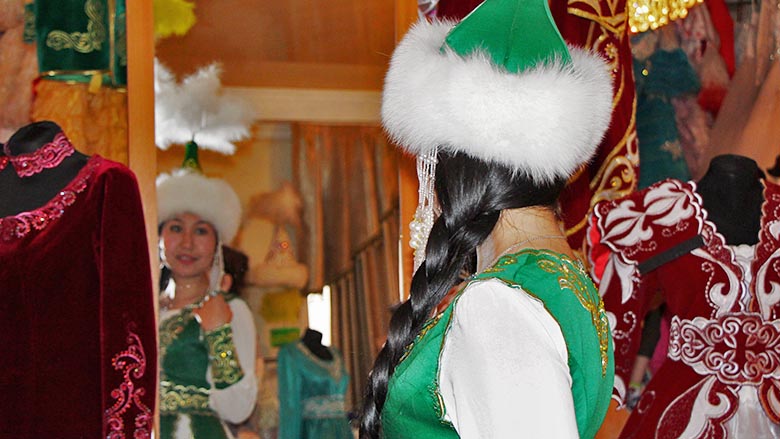 Traditional costumes are in very high demand in Kazakhstan. They are used in wedding rituals, celebrations of traditional holidays, official ceremonies, school events, and on many other occasions. Damegul not only sells the clothes, but also rents them out.
The quality of her products is high and very much appreciated by customers. She does not spend money on advertising – she already has many clients and new ones often come following recommendations from friends. Her clients even include some famous Kazakh singers and popular ethnic dance and music bands from around the country. Major nomadic heritage exhibitions also invite Damegul to display her products.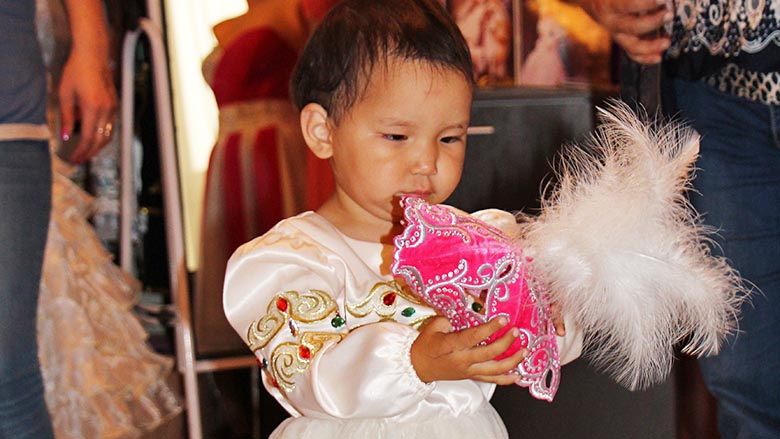 "I have ambitious plans to expand the business by adding a full range of services for my clients, starting from arranging the make-up, costumes, and photo services," says Damegul. "Now I am no longer scared of the future, and look far ahead to making dresses and gifting beauty."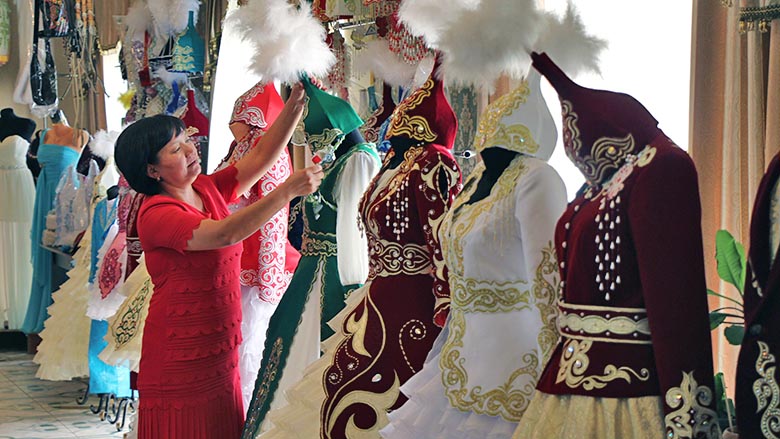 KMF microcredits helped Damegul to grow her venture, but more importantly they helped her learn how to invest.
"When you borrow money and invest in business it is a good decision, because this investment returns. Unfortunately, people in our country usually take credits to organize weddings, buy a car, or renovate their houses. Then they have no idea how to settle the debt and may get bankrupt. Now that my business is growing, I am no longer scared of taking credits," says Damegul.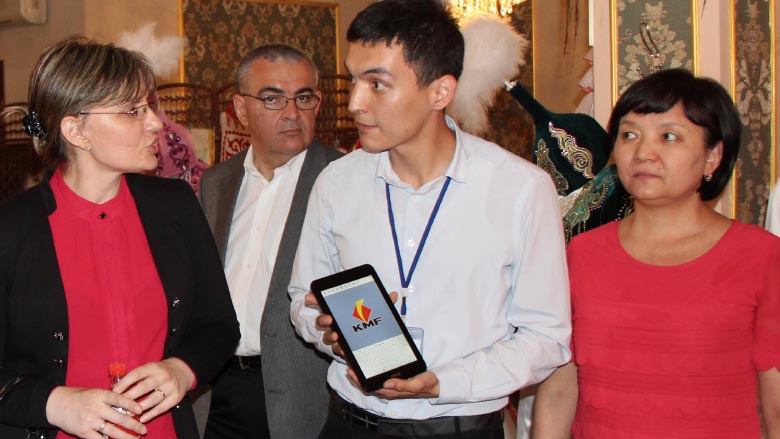 KMF provides a range of micro-financial services to Kazakhstani households. In 2014, International Finance Corporation (IFC), a member of the World Bank Group, provided a US$5 million loan to KMF to increase access to finance for entrepreneurs like Damegul Abikhanova in Kazakhstan. IFC also conducted a corporate governance assessment for KMF, which highlighted specific corporate governance challenges and proposed changes to address certain issues.
The creation of an effective board has improved the company's overall strategic approach, leading to marked bottom line improvements. In addition, IFC helps KMF manage its foreign currency and interest rate risks.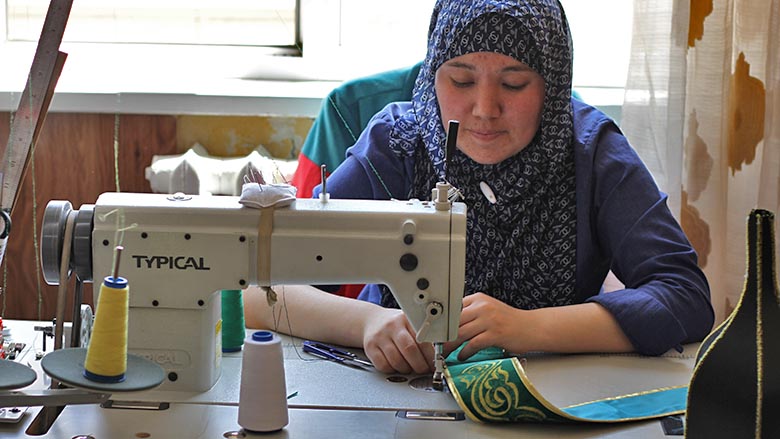 A highly regarded microfinance leader in Central Asia and beyond, KMF has become one of Kazakhstan's largest microfinance institutions contributing to improved working conditions, business expansion, women's economic empowerment, and agricultural development throughout the country. And the potential for more successful entrepreneurs like Damegul increases every day.