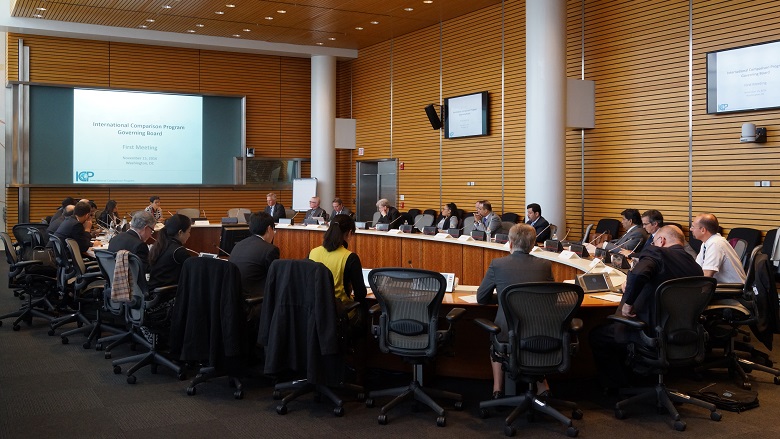 The inaugural meeting of the ICP Governing Board took place on November 15, 2016, at the World Bank headquarters in Washington, DC. The Board is composed of eleven countries and seven international and regional agencies.
The Board elected Statistics Austria and India's Ministry of Statistics and Programme Implementation (MOSPI) as its co-chairs, endorsed the new ICP Governance Framework, established the ICP Technical Advisory Group (TAG) and discussed the preparations, timetable and budget for the ICP 2017 cycle.
The overall mandate of the new ICP Governance Framework is to ensure that: 1) the global, regional, and national efforts to produce reliable purchasing power parity (PPP) estimates and related measures of real expenditures adhere to approved policies, protocols, methodologies and quality assurance standards, and 2) results are produced efficiently.
The newly established TAG consists of ten leading academics, practitioners, former Chief Statisticians, and prominent users. The group will develop a technical research agenda to guide the program, set up Task Forces to implement the research agenda work program, assess findings and methodological proposals, and review the overall quality of PPP estimates.
Read more articles in the ICP newsletter