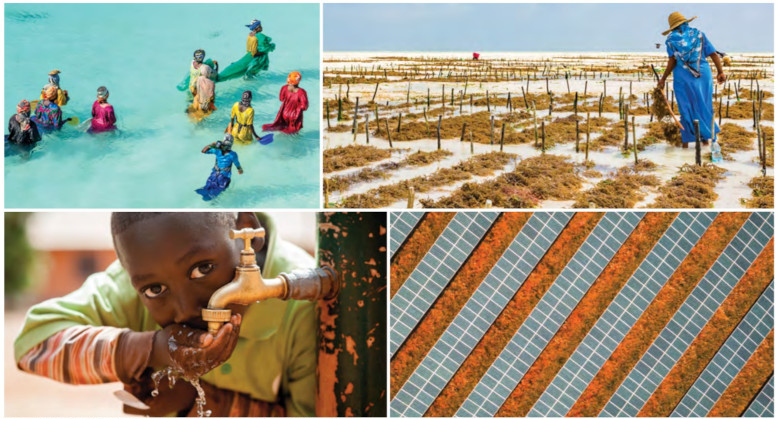 Sub-Saharan Africa, home to over 1 billion people, has contributed the least to global warming but, without urgent action at-scale, it will suffer some of the worst consequences of a changing climate, including cyclones, massive flooding, and severe drought– all of which threaten economic growth.
Without rapid deployment of inclusive, climate-informed development throughout the region, 43 million more people could be pushed below the poverty line by 2030.
The Next Generation Africa Climate Business Plan provides a blueprint to help Sub-Saharan African economies achieve low carbon and climate-resilient outcomes.
The Next Generation Plan calls for countries to seize the opportunity to scale-up climate resilience to grow their economies and reduce poverty, redouble efforts to increase energy access across the region, and take advantage of sustainable and innovative approaches to leapfrog into greener development pathways.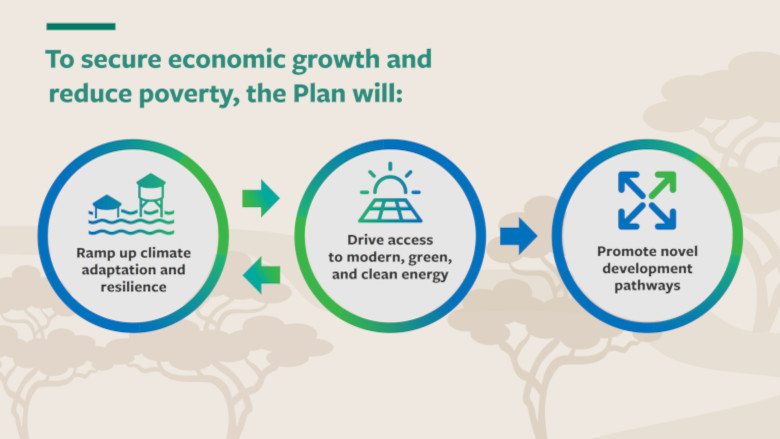 The Plan identifies five Strategic Directions and two Special Areas of Emphasis that will tackle the core development challenges facing the Africa region.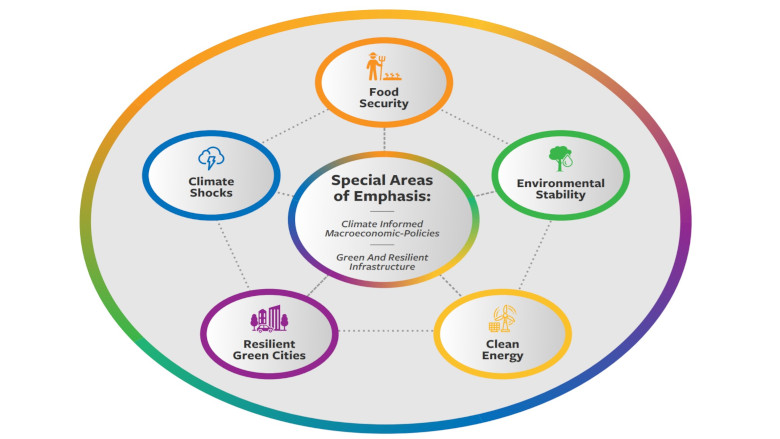 The World Bank's Commitment to Climate Action in Sub-Saharan Africa
The NG-ACBP is grounded in the World Bank Group's overall commitment to mainstream climate into development, as set out in the IDA-19 commitments and the Corporate 2025 Climate Targets. However, public finance alone cannot meet the region's enormous needs; mobilizing the private sector and spurring innovations in financing are key parts of the Bank's strategy to leverage resources to support climate-resilient mitigation and broader development goals.