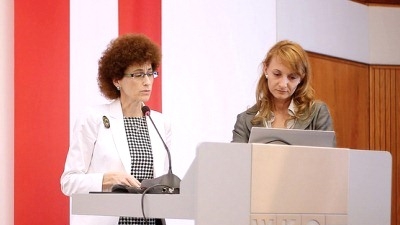 Ellen Goldstein speaks about investing in Albania.
On May 12, 2014, the Vienna Economic Forum dedicated a special conference to Albania.
The Albanian Prime Minister of Albania Edi Rama, the World Bank Country Director for Southeast Europe Ellen Goldstein and other speakers presented in this forum the opportunities and challenges of investing in Albania.
Read more about this event.