FEATURE STORY
Open is Smart: Moldova's open government initiative changes a paradigm of country development
July 18, 2012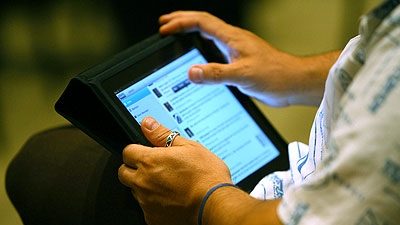 Moldova's initiative to capitalize on Information and Communication Technologies and open government data is focused on improving the delivery of public services, increasing transparency and promoting innovation as an engine of growth.
Around three-quarters of the world's population now has access to a mobile phone, propelling the mobile communications story to a new level, according to "Information and Communications for Development 2012: Maximizing Mobile ", a new World Bank report. Today it is not as much about the phone itself, but more about how its usage has evolved: for example, more than 30 billion mobile applications were downloaded in 2011. In developing countries, citizens are increasingly turning to mobile phones to create new livelihoods, and enhance their lifestyles, while governments are using them to improve service delivery and citizen feedback mechanisms. What does it mean for Moldova?
The government of Moldova is now developing a system to create a unified way to solve security-related tasks such as identity management, authentication, and transaction authorization for any electronic or mobile application.
As mobile penetration reaches 90% of people, and Internet usage increases across the country, the Government of Moldova has committed to using these communication channels for better governance and citizen participation.
> Read more: "Mobile Phone Access Reaches Three Quarters of Planet's Population"...
Technology Helps Citizens Hold Government Accountable
Like many former Soviet Republics, Moldova is struggling with the legacy of a vast bureaucracy and corruption. However, the use of technology, and the country's proximity to the European Union, offers real opportunities to empower citizens and help businesses grow.
Moldova's Governance e-Tranformation (GeT) project aims to build leadership capacity in the use of ICTs, modernize and improve public sector governance in Moldova, boost the country's competitiveness, create a more attractive investment climate and to increase transparency and accountability by giving citizens a voice in public matters by opening government data.
"Through improvements in the ICT infrastructure, the Government is striving to become a proactive player in building a better and less regulated environment," said Vlad Filat, Prime Minister of Moldova.
> Read more: "Moldova: Technology Helps Citizens Hold Government Accountable"...