Angola Economic Update: Economic Developments and Issues Shaping Angola's Future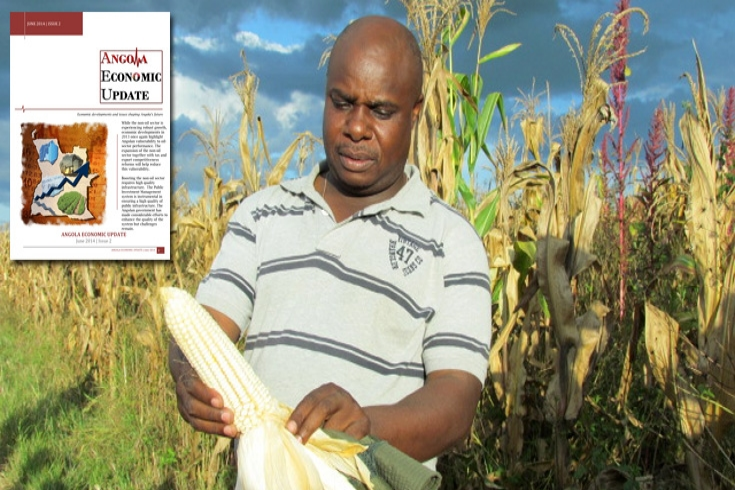 STORY HIGHLIGHTS
While the non-oil sector is experiencing robust growth, economic developments in 2013 once again highlight Angolan vulnerability to its oil-sector performance, according to a new economic update
The expansion of Angola's non-oil industries, together with tax and export competitiveness reforms, will help reduce the country's vulnerability to its oil-sector performance.
Boosting the country's non-oil sector requires high-quality infrastructure. The Public Investment Management system is instrumental in ensuring a high quality of public infrastructure. The Angolan government has made considerable efforts to enhance the quality of the system but challenges remain.
LUANDA, July 7, 2014 – Despite a modest deceleration in 2013, Angola's economy appears to be back on track, according to a new World Bank Group (WBG) economic update.
The Angola Economic Update (AEU), prepared by the WBG Poverty Reduction and Economic Management team, notes that the absence of new oil discoveries makes it unlikely for the oil sector to further accelerate gross domestic product growth (GDP). Non-oil GDP needs to expand rapidly to bring Angola back to the strong performance observed before the 2009 crisis.
According to the AEU, expanded agricultural output and lower food import prices helped curb the inflation rate to a single digit.
The AEU also includes a special focus on the public investment management system. Refocusing expenditures on capital investment could positively affect Angola's non-oil sector, but only if execution capacity can be increased and the quality of public investment can be ensured. A strong Public Investment Management (PIM) system would ensure that projects financed with public funds are appropriately selected, efficiently implemented, conscientiously monitored or thoroughly evaluated.
The Angolan government has made considerable efforts to enhance the quality of the system but challenges remain. To improve the efficiency of the PIM system, the analysis recommends:
Consolidating the responsibilities for the core functions of the PIM system and enhancing the oversight power of the central PIM agency
Adopting uniform standards for project formulation, monitoring and evaluation
Increasing the availability of project-specific information to strengthen the ability of appraising the economic impact of the proposed projects and the coordination efforts among ministries and other public agencies, and
Fostering skilled human capital