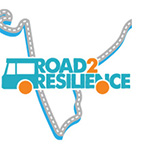 Cyclone Risk Mitigation and Recovery: Making India's Coastal Communities Safe
January 10 – February 15, 2016
The Road to Resilience is a bus trip along the entire Indian coastline. This 10,000 kilometer journey provides implementation support for six coastal disaster management and climate resilience projects covering all ten coastal states of India, which are also supported by the Global Facility for Disaster Reduction and Recovery. The bus journey is an opportunity to raise awareness about risk mitigation and long-term climate resilience along the country's vast coastline.