"People often ask me why diversity is important, why it is necessary to include different voices," said Junaid Ahmad, the World Bank's Country Director for India, as he opened a recent webinar.
The importance of diversity first came home to him in 1992, he recounted, when a World Bank team visited South Africa, then transitioning from the apartheid era.
"Across the table from us sat a group of middle aged, white men in grey suits," he recalled, "while we were a multi-colored melting pot - black, white, brown; men and women; many nationalities – signaling just who we were and what we stood for."
But thirty years down the line, he asked, can we truly say we have reached where we wanted to be?
A lot of work needs to be done to open mindsets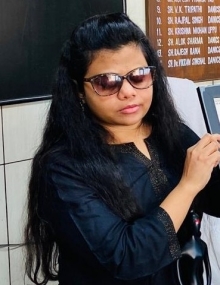 Pranjal Patil, the first visually challenged woman to join the highly competitive Indian Administrative Service has been posted as the Sub-Collector of Thiruvananthapuram, Kerala, and is now the Sub-Divisional Magistrate at Vasant Vihar, New Delhi.
Patil, who battled great odds to fulfill her dreams, attributed her success to sheer persistence. "None of us knows what will happen in life," she explained. "All we can do is work hard towards our goals."
"Each one of us has multiple identities," she added. Our upbringing, our experiences, our opportunities, all combine to create an identity that is uniquely our own.
Patil, however, cautioned against the "lip service" that is often paid to inclusion. . "Before you know it, you can be out of the race."
"Not everyone begins life at the same baseline," she pointed out, recalling her time at an elite college where she struggled to learn English and computers to catch up with her classmates who had come from good schools and privileged backgrounds.
A lot of work needs to be done, therefore, to open mindsets, she stressed. And the responsibility for this lies at all levels - family, school, work, the corporate world and the government.
If we empower them, what will become of us?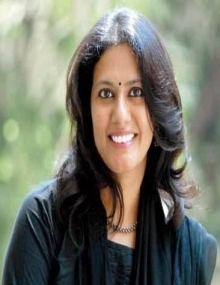 Chhavi Rajaawat's journey took a different turn. Rajawat gave up a plush urban career to stand for election as the sarpanch of Soda, a small village in Tonk district in her native Rajasthan.
Living and working as the sarpanch in the impoverished, drought-ridden village opened her eyes to the enormity of the challenges on the ground. "The animals were dying, the farmers had barely a morsel to survive on," she said. "It's when you wear that hat that you realize the gravity of the situation."
Unfortunately, she added, there is often a deep disconnect between policy makers, administrators and those at the grassroots. So, while large sums of money may be poured in for development, the desired impact is often lacking. For instance, while a village may be in urgent need of water, it may get an anganwadi instead. Underlying this disconnect is mostly the fear, "If we empower them, what will become of us?"
Making a strong case for bringing in diverse voices in decision making, she emphasized, "I wish we would shed our egos and insecurities and come together in a genuine spirit of collaboration."
All we need is to be shown the way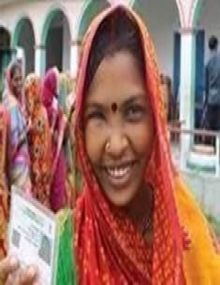 Amrita Devi, from an impoverished rural family in Khagaria, Bihar, embodies the transformation that empowerment can bring.
In 2009, with the backing of the World Bank supported Jeevika program, Amrita Devi emerged as a self-help group leader, leading the women of her village in agri-business. Today she is the director of the Jeevika Mahila Krishi Utpadan Company Limited, which has 1,500 women members. The company has benefitted some 3,000 local farmers by doing away with their age-old dependence on middlemen and enabling them to get a fair price for their crops.
In the process, Amrita Devi's life too has transformed. From one ramshackle house, her large joint family now owns three homes, has increased its land holding, runs a grocery shop, rears livestock, and sends the children to good schools.
"All we needed was to be shown the way," she explained. "We now run the company ourselves and manage very well on our own."
It's easy to write a check, it's much harder to give of your time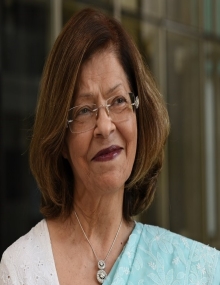 All too often, however, people born into privilege fail to understand the struggles of those who have been less fortunate.
Kalpana Moraparia, ranked by Fortune magazine as one of the world's fifty most powerful women in international business, admits she used to look askance at gender issues.
Coming from a privileged background, Moraparia entered the highest echelons of India's corporate world with ease. "There were so many women at the top the common joke was, do we need reservations for men?" she recalled.
It was only when she became the CEO of JP Morgan India that the reality around her hit home. "As someone who hated to be part of women-centric discussions, I now never refuse," she declared.
Moraparia is optimistic that we will emerge stronger from the pandemic.
"All of us from privileged backgrounds now need to come forward," she said. "It's easy to write a cheque. It's much harder to give of your time."
"There is so much left to do," concluded Rajaawat. "I now wish to share as much joy as possible, with as many people as possible."
Indeed, in this volatile, uncertain world, where no one knows what tomorrow will bring, the value of relationships, of human contact and understanding, of drawing everyone into the common fold, may well be the balm that can see humanity through.