ACCRA, August 13, 2020 – Adwoa Adezawa lives on the Cape Coast of Ghana near the Elmina fishing port on the Atlantic coast. Her husband is a fisherman, and each day he must travel farther to find fish. However, the most difficult part of their life as a family, she said, has been the complete absence of electricity. Until recently, her entire community lived without power.
With a strong push for solar energy from the World Bank and the International Finance Corporation, life for thousands of Ghanaians is beginning to change. The $220 million Ghana Energy and Development Access Project (GEDAP) is among the first Bank-financed programs to focus on inclusive access to renewable energy through off-grid solar services and products.
GEDAP is also emblematic of a larger push for inclusivity—the project included five pilot mini-grids that converted solar energy to electricity for isolated communities in islands in the Volta Lake and the Volta River. These five pilot mini grids provide 24/7 electricity to about 10,000 beneficiaries for the first time, allowing these fishing communities to use electricity to improve their livelihoods.
"Solar technology and renewable energy are at the heart of the climate agenda," said World Bank Senior Energy Specialist David Vilar, who leads the infrastructure programs in Ghana, Liberia, and Sierra Leone. "Solar energy is renewable and carbon-free; it has unquantifiable potential to decrease greenhouse gas emissions. Mini grids have the potential to play a significant role in efforts to achieve universal energy access."
Poor households were able to afford mini grids because the project included subsidies to help make energy more affordable and supported access to financing with local financiers, including rural banks. The International Development Association (IDA) is providing technical assistance to help make more mini grids financially sustainable for homes and communities with the support in regulation from the Ministry of Energy, Energy Commission and the Public Utility Regulatory Commission. 
GEDAP has taken additional measures to ensure that the legal and regulatory framework was established for a nascent renewable energy sector. The enactment of the Renewable Energy Law supported the activities of the Bank and other donors in this sector. The project also supports regional policy makers as they address ongoing barriers to a regional market for stand-alone solar systems. These steps are essential to reduce energy poverty in the region and develop scalable solutions.  
The Transformative Power of Mini grids for Community Life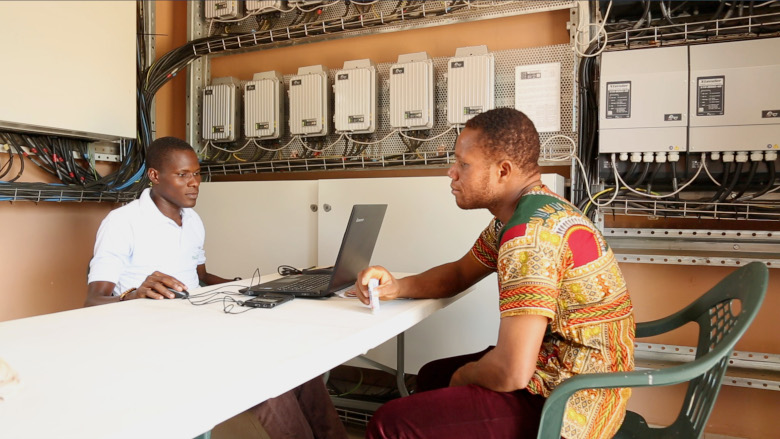 Photo credit: John Deyegbe/Resolution Ltd.
 Between 2014 and 2018, the Bank provided more than $11.5 billion in financing for renewable energy and energy efficiency. A comprehensive approach to scaling up access to electricity is critical. Mini-grid systems, where several homes are connected (often with pay as you go systems) are emerging as a key player for cost-effective and reliable electrification of rural areas. The Bank is currently one of the largest financiers in this sector, supporting about 25% of mini grid investments in the developing world. 
As the Ghana pilot program demonstrates, access to technology, systems, and products is key. From the outset, GEDAP considered different technologies that were sustainable and affordable, including hydroelectric and wind technologies, but identified solar as the best option. Solar energy panels are relatively simple, making the transformation both affordable and resilient. 
The pilot program in the Volta Lake and Volta River also introduced prepaid meters and pay-as-you-go systems for low-income customers. The project was commissioned in November 2017 by the Ministry of Energy, and since then, the communities have use off-grid solar electricity with public illumination for parks and recreation, small businesses, and lighting for schools. 
The Bank's initiatives began with solar mapping atlas projects to assess general energy needs and has continued with projects that increased electricity access to households, businesses, schools and clinics through stand-alone, off-grid solar systems. 
Scaling Up Clean Electricity for a Low Carbon Future
Africa is engaged in an exciting energy transformation, country by country, across the continent.  Since the Ghana project began, Bank-supported solar projects and programs have been launched in West Africa and the Sahel Region, including Benin, Burkina Faso, Cabo Verde, Cameroon, Central African Republic, Chad, Cote d'Ivoire, The Gambia, Guinea, Guinea-Bissau, Liberia Mali, Mauritania, Niger, Nigeria, Senegal Sierra Leone and Togo, among other countries. 
The Lighting Africa program, which includes GEDAP, contributes to the World Bank Group's Sustainable Energy for All, which has a mandate to bring energy to the planet by 2030.
Through the Lighting Africa program, 32 million Africans gained access to energy, often through off-grid products that charge with batteries at home. 
Still, there is a monumental mission ahead—more than half a billion Africans in Sub-Saharan Africa live without any electricity at all. The World Bank and partners are responding to a need both great and urgent. Lighting up Africa through solar energy is a pillar of the World Bank's Africa Climate Business Plan (ACBP), with ambitious programs across the continent scaling up every year.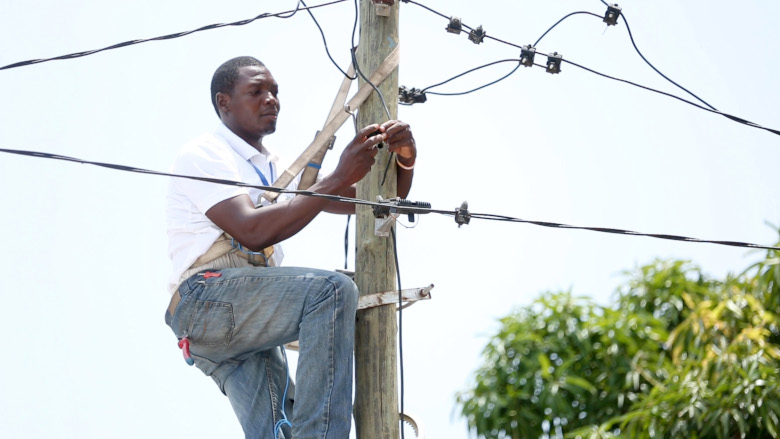 Photo credit: John Deyegbe/Resolution Ltd.