Central Asia's future economic development, including its energy and water security, depends to a great extent on how effectively countries manage their natural water supplies, especially under increased pressures from climate variability, economic growth, and population expansion.
The population of Central Asia is expected to grow by around 30% by 2050. As such, demand for water services will also increase significantly.
Central Asia is heavily dependent on agriculture, which provides livelihoods for about 50% of the population in some countries. But its level of water productivity is one of the lowest in the Europe and Central Asia region. More efficient use of water in the economy could significantly contribute to increased agricultural productivity, green energy production and the health of the region's environmental assets.


With assistance from the World Bank, Uzbekistan - Central Asia's largest cotton producer - has been diversifying its crop production, replacing "thirsty" cotton (left) with fruit and vegetables (right). Photo: The World Bank

According to estimates, the adoption of modern agricultural techniques and methods could increase the region's crop yields by over 20% by 2030, and by 50% by 2050. On the other hand, if countries continue a "business as usual" approach, Central Asia is among the regions that could experience a significantly negative impact on GDP under climate change. Each year, inadequate water supply and sanitation leads to overall economic costs equivalent to around $2.1 billion, although these costs differ from country to country – ranging from almost 0.5% of GDP in Kazakhstan to around 4.25% in Tajikistan (2017 data).


At the recent Astana Economic Forum 2019, Ato Brown, World Bank Country Manager for Kazakhstan, (centre) addressed an audience on the theme of Water as a Factor of Economic Growth and Security in Central Asia. Photo: The World Bank

"The water agenda in Central Asia is always viewed through the lens of the Aral Sea disaster," said Ato Brown, World Bank Country Manager for Kazakhstan. "Today, it is high time for us to start changing the narrative so that Central Asia is known for being an oasis of production and productivity."
According to a World Bank report, Central Asia is among the regions that have most to gain from properly managing water resources under climate change.
Most of the major rivers in Central Asia cross borders, therefore countries need to coordinate water management to advance sustainable development and climate resilience.
Water resources in the region are sensitive to climate variability, which poses significant challenges to the agriculture and energy sectors.
Since the 1950s, average annual temperatures have increased by 0.5°C in the mountainous areas of southern Central Asia, and glaciers that feed the region's main rivers – Amu Darya and Syr Darya – have shrunk by a third. With the melting of glaciers, the expected fall in river flows will have a major impact on agricultural production.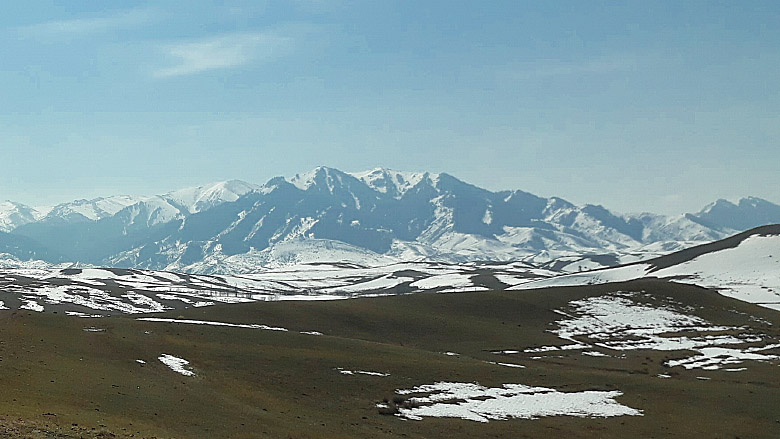 The glaciers in Central Asia are losing 60% more water than they can accumulate from new snowfall; the region is expected to lose 80% of its glaciers by 2100 as a result of climate change. Photo: The World Bank

By 2025, hydropower is expected to overtake gas as the main fuel source for energy production in Central Asia. Where hydroelectricity production is based on reservoir storage, there can be flow management benefits for climate change adaptation, including flood and drought prevention and mitigation, as well as timely delivery of irrigation and drinking water.
"Central Asian countries need to start with a joint project, and there are opportunities for working together," said Ato Brown at the Astana Economic Forum. If the countries of Central Asia invest sufficiently and effectively in better water management, they have the potential to become not just economically prosperous and resilient to climate change – but also to provide new opportunities and hope for all their citizens.