ANTANANARIVO, June 27, 2019―Benja Voajanahary is busy working in his garden that has served as his nursery since 2018. He established it shortly after participating in a series of training sessions organized by the productive cash-for-work program (ACTP) on how to produce, cultivate, and increase the number of seedlings.
Taking his business to a higher level or learning a trade through training
Benja's household is one of 31,250 vulnerable households benefiting from this program, which was rolled out in five districts in Madagascar. "My father was a farmer and I always helped him when I was a boy. We used traditional techniques that had been passed down from father to son. So I already had some knowledge that was really enhanced by the theoretical and practical training I received under the program. I was no longer satisfied with growing rice as my father did, so I decided to start a nursery and sell my clove, coffee, banana, and ravintsara seedlings."
Renowned cash crops in this southeastern region of Madagascar, coffee and clove seedlings are best sellers. In one year, Benja sold over 700 clove seedlings and as many coffee seedlings in the city of Manakara.
The ACTP is one of the safety net programs developed by Madagascar's national social protection system. The World Bank has provided more than $14 million in financing for this program since 2015 through the International Development Association (IDA).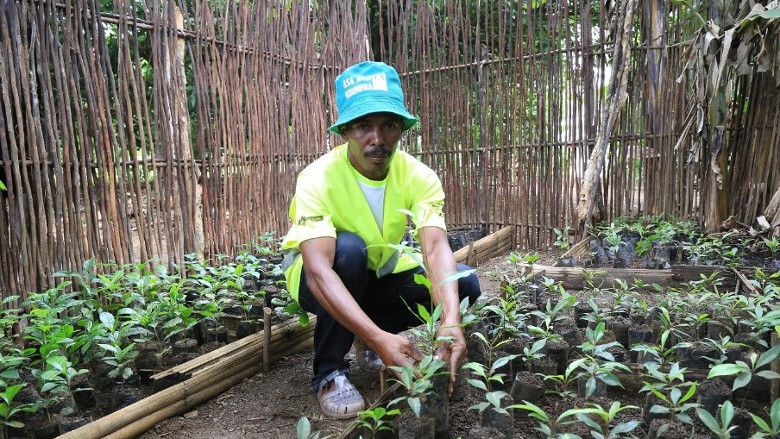 Every morning, his neighbor, Pierrette Ranorosoa, checks the fish pond that she built beside her rice fields just two months ago. Pierrette is also a beneficiary of the ACTP. She decided to invest in a pond after attending three training sessions on fish farming, and already has 150 fingerlings in her pond that was constructed specifically in accordance with required technical standards. She hopes to be able to reap the benefits of her investment by June 2019.
Training and awareness-raising sessions are also provided in such as areas as composting, community savings, family budget management, nutritional education, parental education, hygiene education, and water and sanitation.
"The ACTP is a safety net program designed to supplement the income of the poorest households by providing them with short-term income support during difficult times in exchange for carrying out certain activities. This is what is known as the productive cash-for-work program," explains Julia Rachel Ravelosoa, Senior Social Protection Economist at the World Bank. "This additional income helps them meet their consumption needs and protect their human capital, and gives them a boost to develop productive activities that could build their resilience."
Initial assessments have shown that this support has been especially beneficial for women, who are gradually becoming self-reliant and investing in small family businesses to boost their incomes.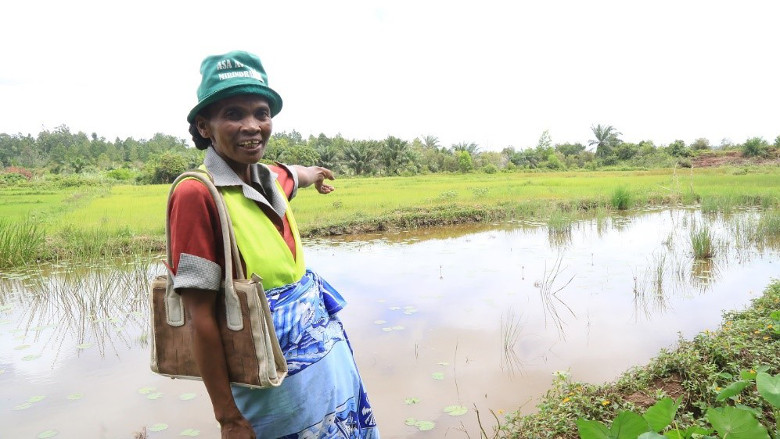 Short-term income support during difficult times
Productive cash-for-work activities essentially involve building assets or upgrading infrastructure that will benefit the entire community. The community itself identifies the priority projects through a development plan. As a result, communities in five districts in Madagascar have reforested 764 hectares of land, developed 900 hectares of fields, irrigated 12,700 hectares of farmland, and planted over three million seedlings in nurseries since the start of the program in 2015. The beneficiaries are paid for performing this work. Projects are spread over 80 days each year and are executed during periods of low agricultural activity or lean seasons, when households are in dire need of support. These lean seasons typically occur before the harvest and during preparations for the start of the school year.
This program appears to be working well, as the mid-term review reveals that the beneficiary households have used the income earned from 80 days of annual work and training to improve their living conditions and gain more economic opportunities. "Our lives have improved. My small nursery business is really thriving. I am starting to make a name for myself and I am getting more and more customers. I make a little extra money with the nursery, and I am thinking of expanding it," notes Benja Voajanahary.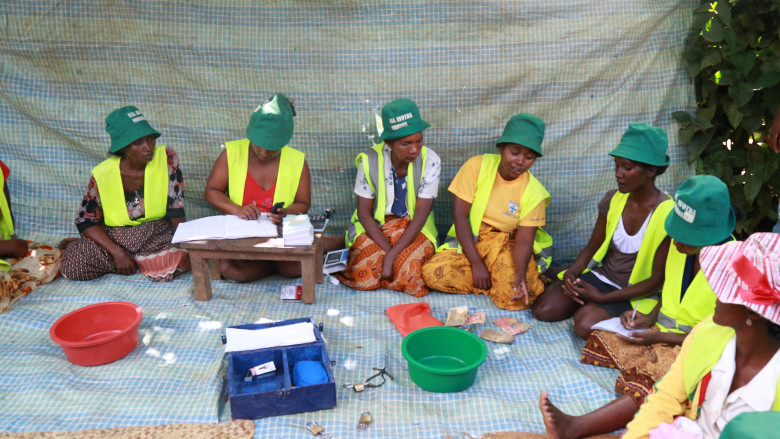 By planning, developing, and producing together, and by participating in training tailored to production needs in communities, the ACTP also strengthens social cohesion. It introduced and developed the concept of community savings in villages by creating village savings and loans associations (VSLA). These associations comprise between 15 and 25 beneficiaries and meet every week. In the village of Andremanta in the district of Manakara, each member contributes a minimum of 500 ariary to the community savings pool, which can be doubled or increased up to five times every week. This savings pool serves as a fund that can be used by members in an emergency or to finance their own projects. It has helped women like Penalie Christine, a 35-year-old single mother of three young children, who sells small donuts on the roadside to make ends meet. After joining the VSLA, she secured a loan for 50,000 ariary ($16) from this association in February 2019 to grow her business and has now added bread and hot coffee to her items for sale. She is considering getting another loan so that she can sell biscuits and sweets as well.
"I am a single mother and I have never relied on anyone to raise my children. But now I am happy to be a member of the VSLA, which helps me invest, make plans for the future, and earn a little more," she explains. The financial support that we receive from the VSLA as members is extremely important for all of us women."