Washington, DC, August 29 - For more than a century, the rich volcanic soils in and around Kenya's Great Rift Valley region have made Kenya one of the world's leading producers of tea. Whether on small farms or sprawling plantations, tea cultivation sustains thousands of Kenyan farmers and their families, and generates the country's second highest foreign income earnings.
Figure 1: Kenya traditional black tea market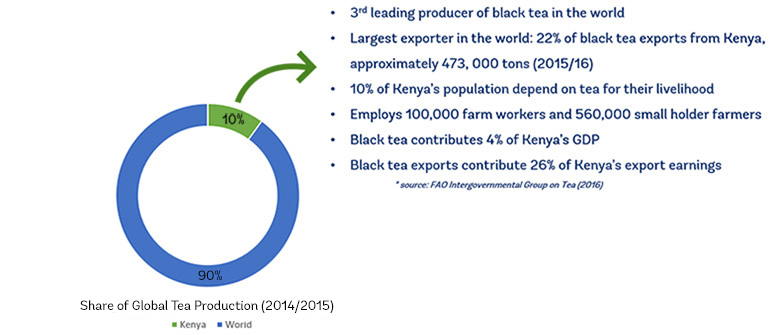 The product is black tea, popular all over the world, and responsible for more than a quarter of Kenya's annual export earnings. Ten years ago, farmers working in the foothills of Mount Kenya, the country's highest peak, began experimenting with a new varietal, purple tea. Notable for its dark reddish-purple leaves and floral-fruity flavor, purple tea was found to contain higher levels of antioxidants than are found in green and black teas.
Here was a promising new market, waiting to be created.