YOUTH SUMMIT
Unleashing the Power of Human Capital

Watch the recap → https://live.worldbank.org/youth-summit-2018
***
Established in 2013, the Youth Summit is an annual event held by the World Bank Group (WBG) to engage with youth globally on the most pressing topics facing their generation. The primary goals of the Summit are to (1) empower youth to explore innovative ideas for tackling development challenges, (2) provide youth with the tools to build and engage in impactful projects, and (3) promote dialogue between youth, the WBG, and other key stakeholders globally.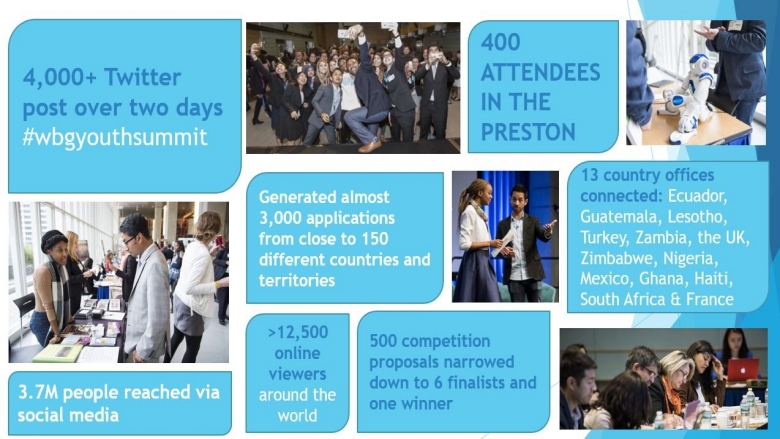 This year's theme
The theme for the 2018 Summit is Unleashing the Power of Human Capital. A key determinant of a country's competitiveness is its human talent—the skills, knowledge, and experience of its population, better known as "human capital". The agenda will be structured around two main subthemes, exploring how youth can maximize their, and other individuals', human capital throughout their lifespan.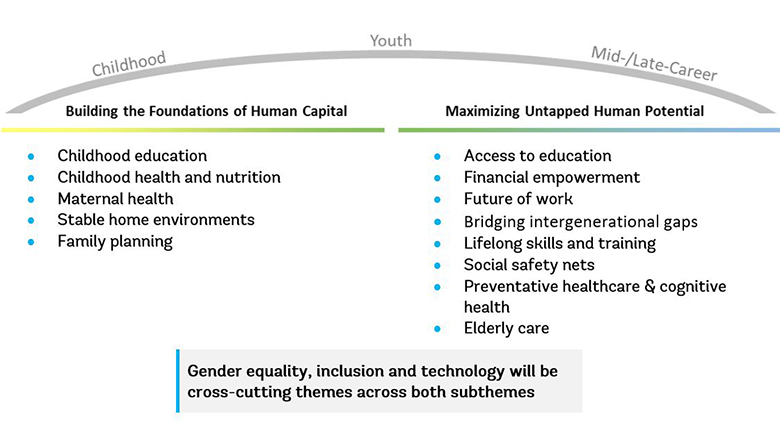 Who should attend?
The Summit invites youth who are passionate about maximizing their, and other individuals' human capital. Attendance at the Summit is open to youth aged 18-35 from around the world.